Going out of town and need a supervised place for kitty to stay? We offer boarding seven days a week in our cat townhouses.
Each townhouse has five levels for your cat to explore, with a litterbox on the bottom level. The townhouses have a ventilation system that keeps the air inside them fresh.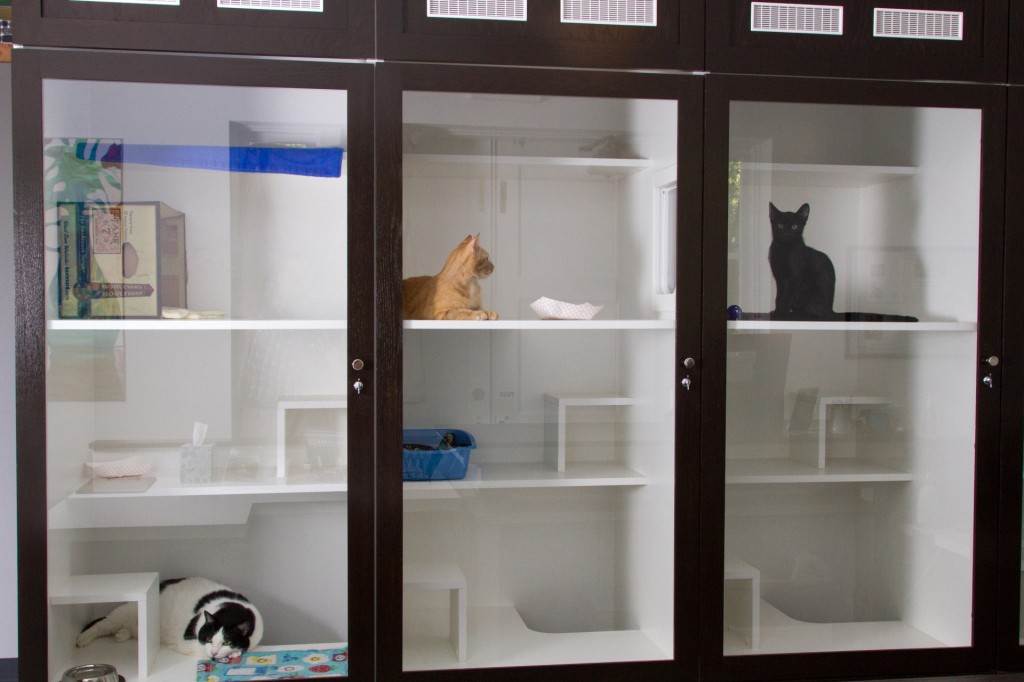 We provide bedding, boxes to hide or sleep in, toys, food, water, and as much affection as your cat can handle. You are also encouraged to bring your cat's usual food and familiar toys and bedding from home. If your cat is on medication, you can be assured it will be given on schedule while you are away.
The townhouses are located behind our reception desk. Stop by sometime; you're likely to see some relaxed cats!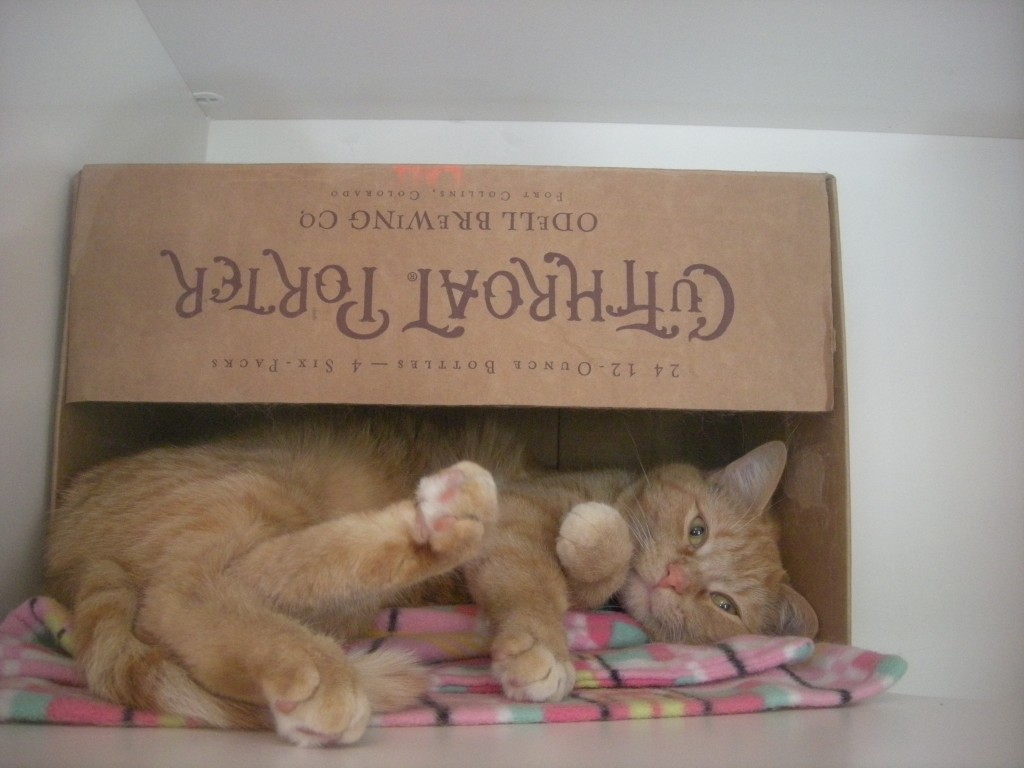 Special thanks to our down-the-street neighbor, On the Rocks, for being a great source of cat-sized boxes!