Months of planning, zoning, and permitting work came first, but on April 21 we got the go-ahead to start construction.
Come on in and check out our progress … but first please note the yellow building permit in the window. We worked hard for that piece of paper!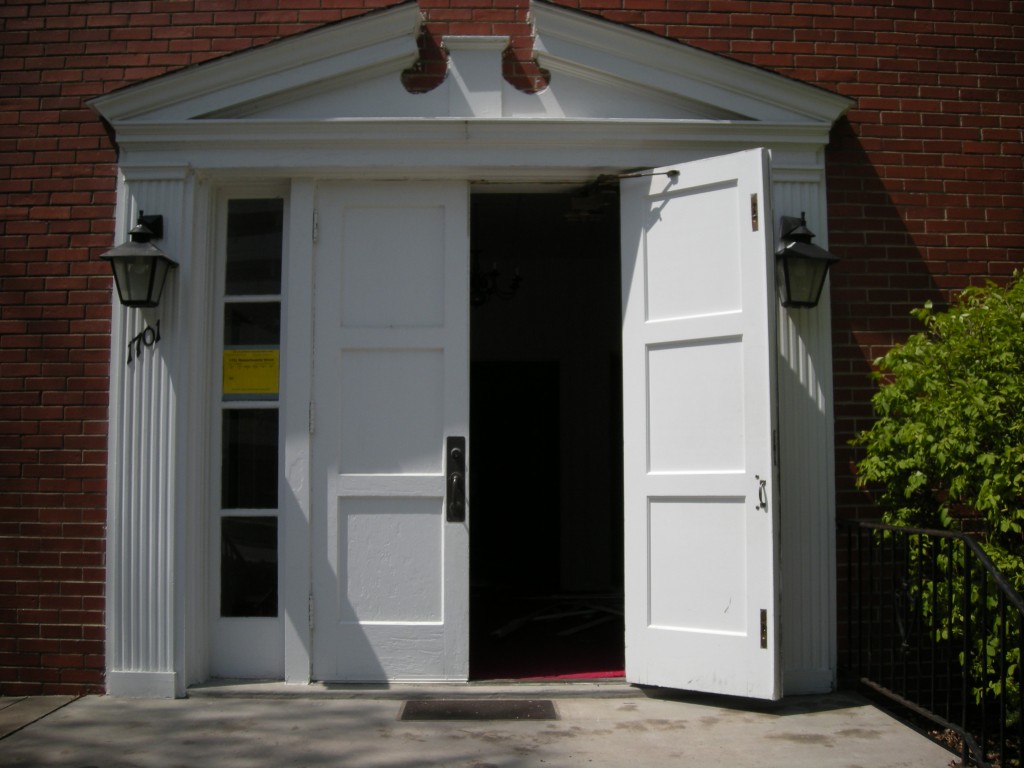 The first part of any renovation project is arguably the most fun: demolition! The first thing that got smashed was a wall in the hall.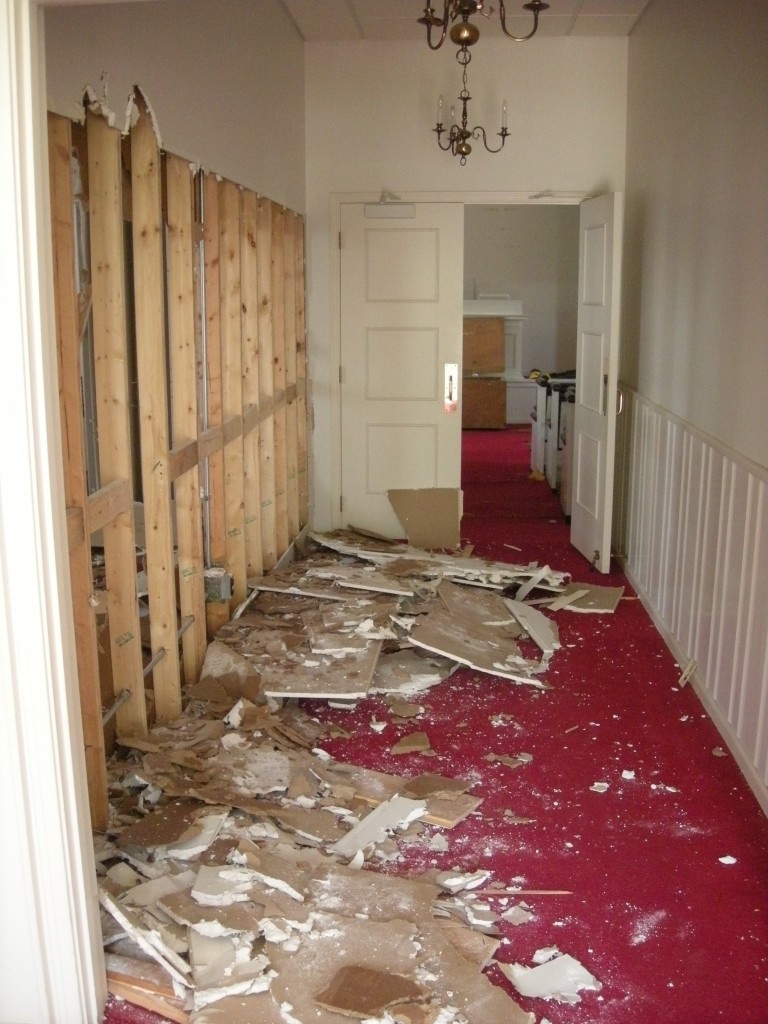 Interior windows and doors came out.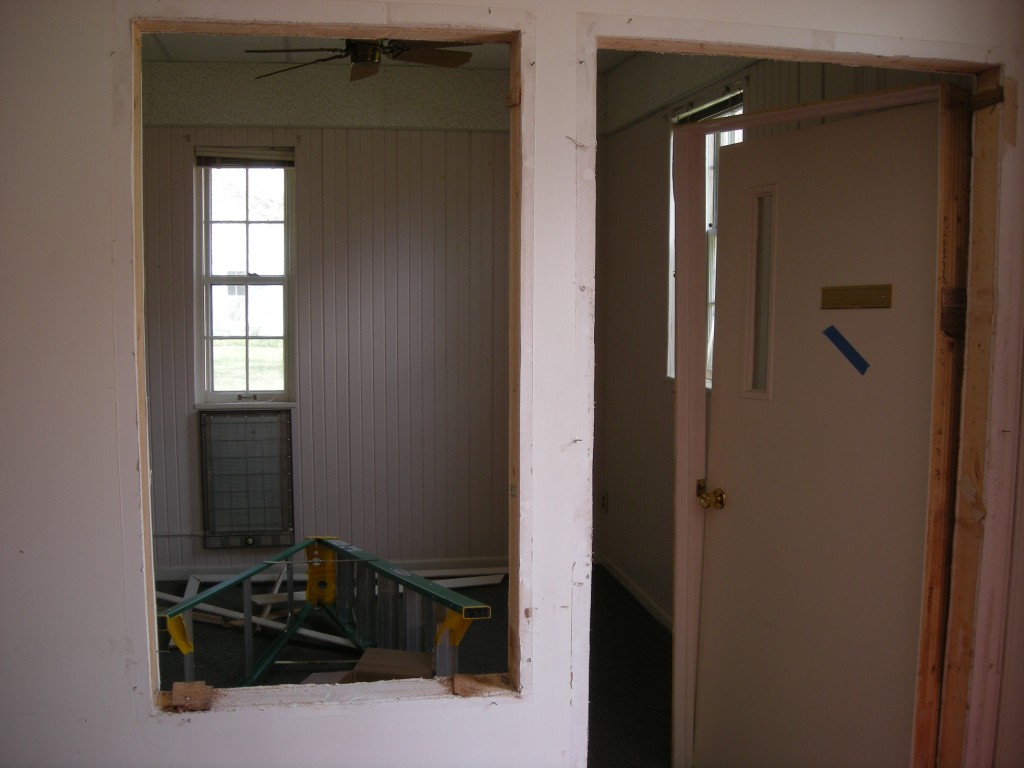 And the place started looking a bit messy.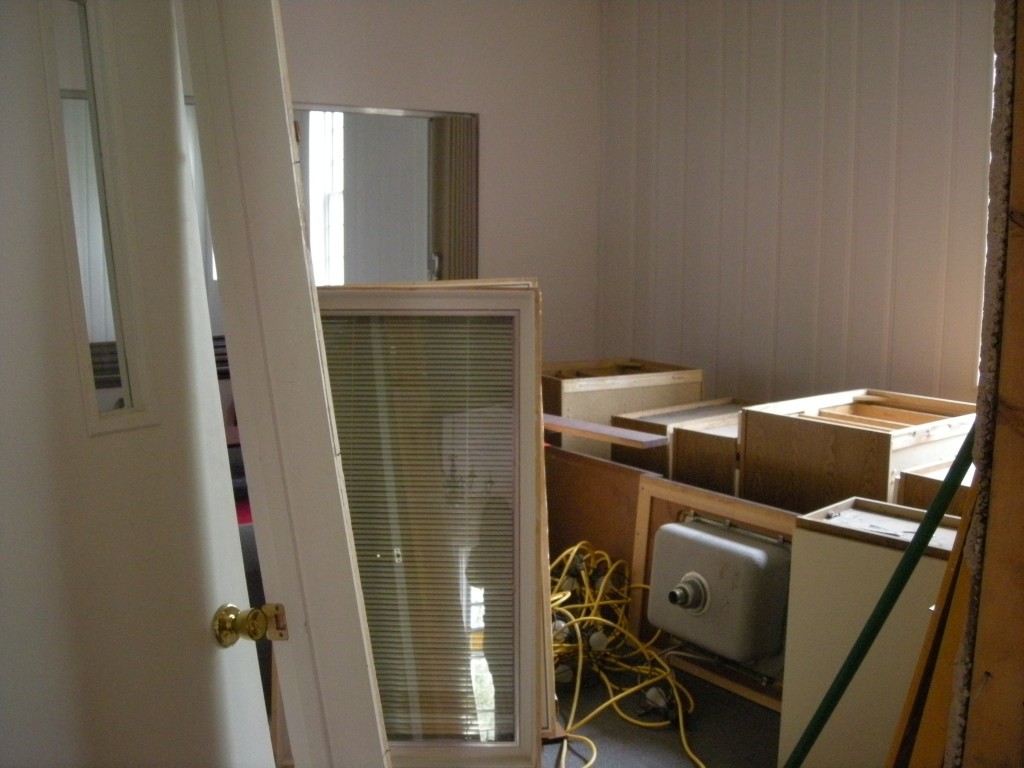 The cabinets and sink in the photo above are from the Borders bookstore breakroom. We bought them when the Lawrence Borders closed. Eventually they will hold cat medications in the clinic pharmacy. Thanks, Borders!