The construction this week has been a big leap forward in what the clinic looks like — drywall installation. That means real walls! It started with a large truck that barely fit in the driveway: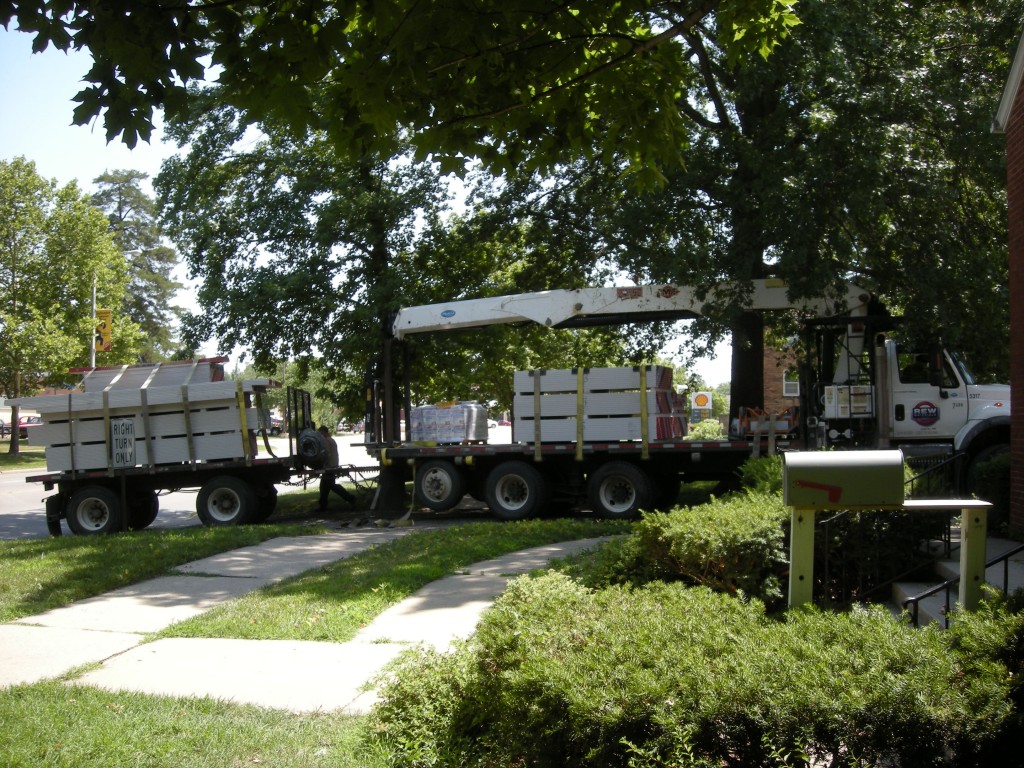 How did all that drywall get into the clinic? The truck has an arm that is part crane, part forklift that picks up a stack of drywall…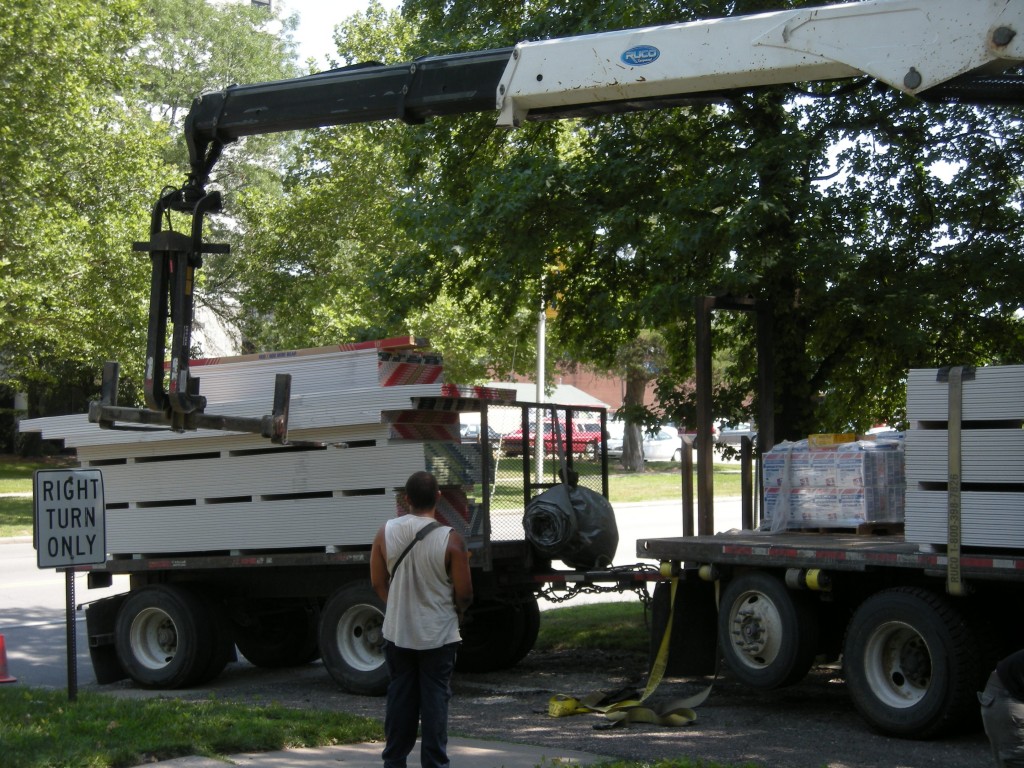 …flips it vertical and swings it off the truck…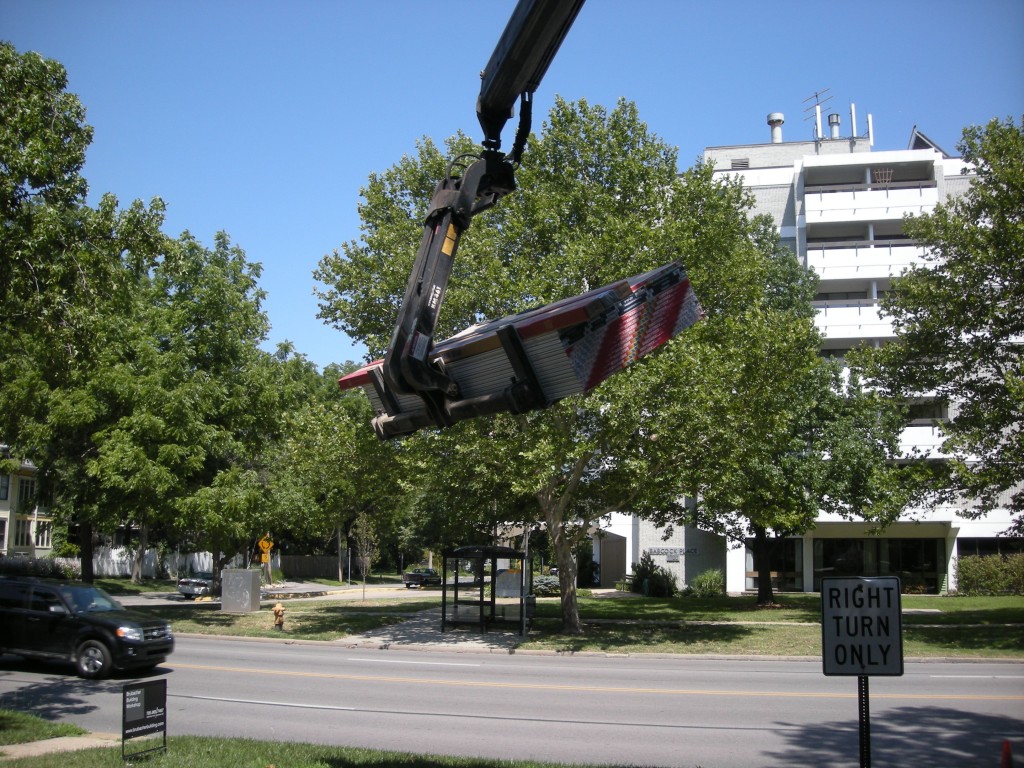 …and moves it right through the front door.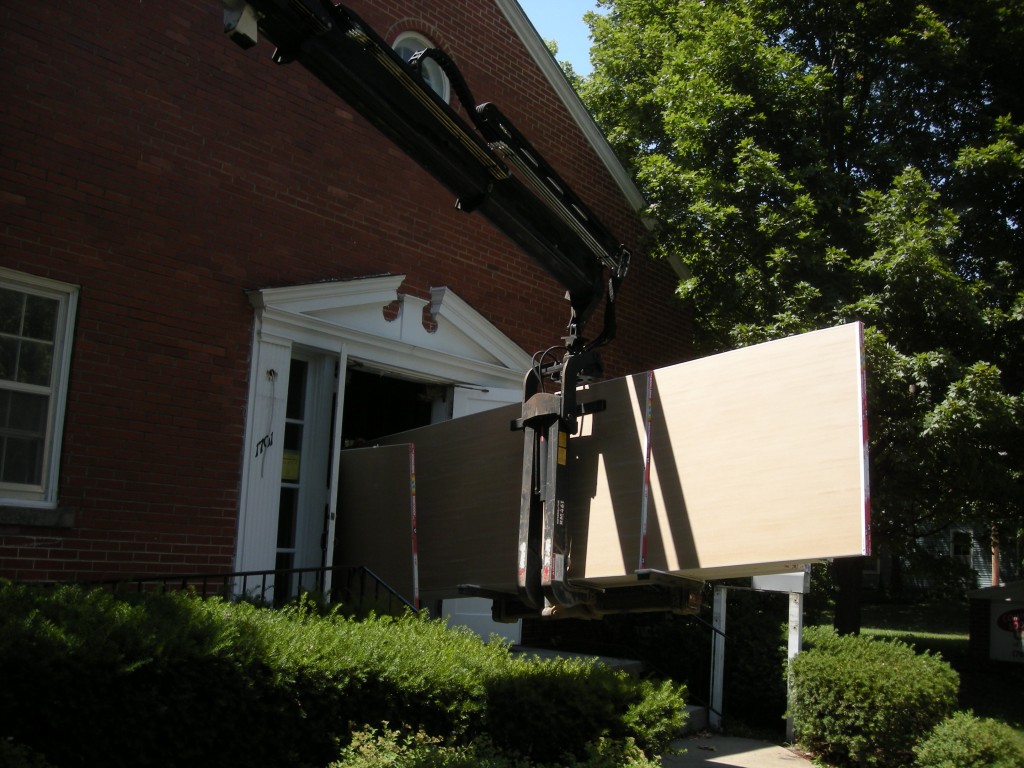 Take one last look at the clinic before it has walls: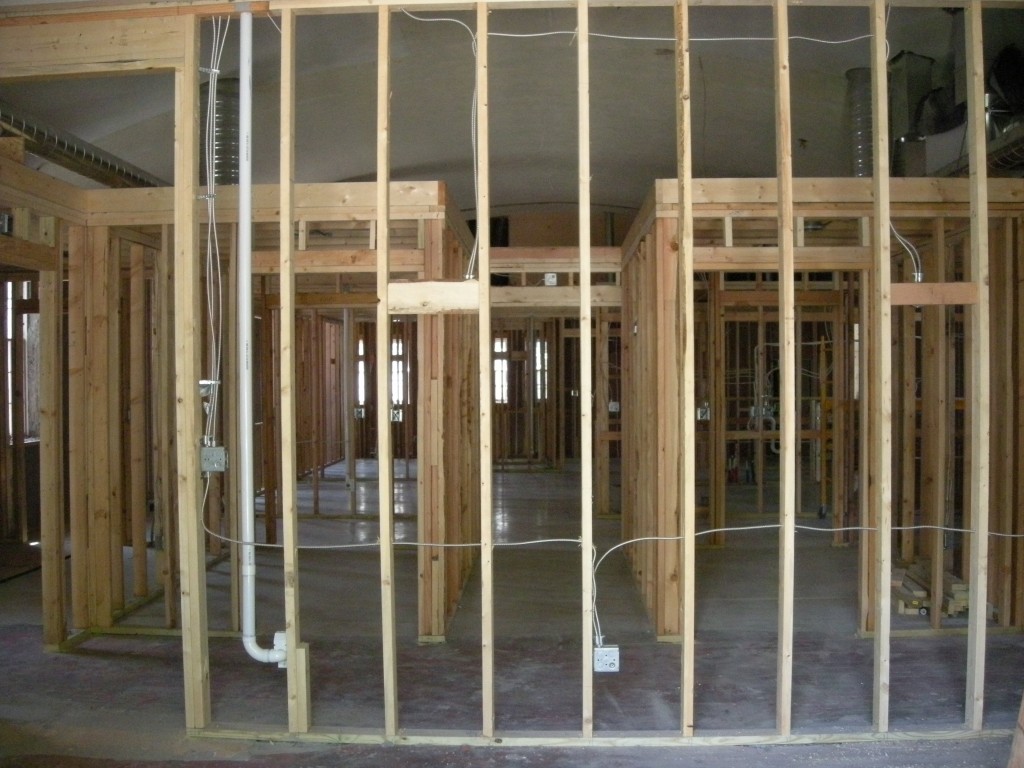 Because very quickly, this happened: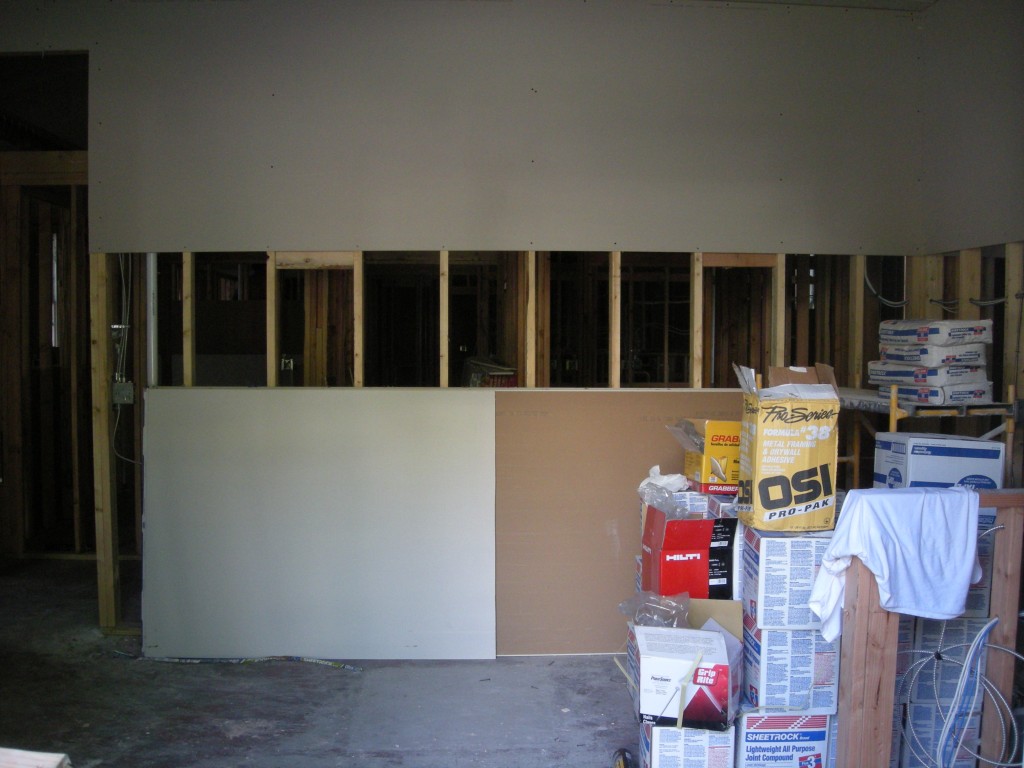 That is basically the same view as the photo before. The reception area got a ceiling the first day of drywalling: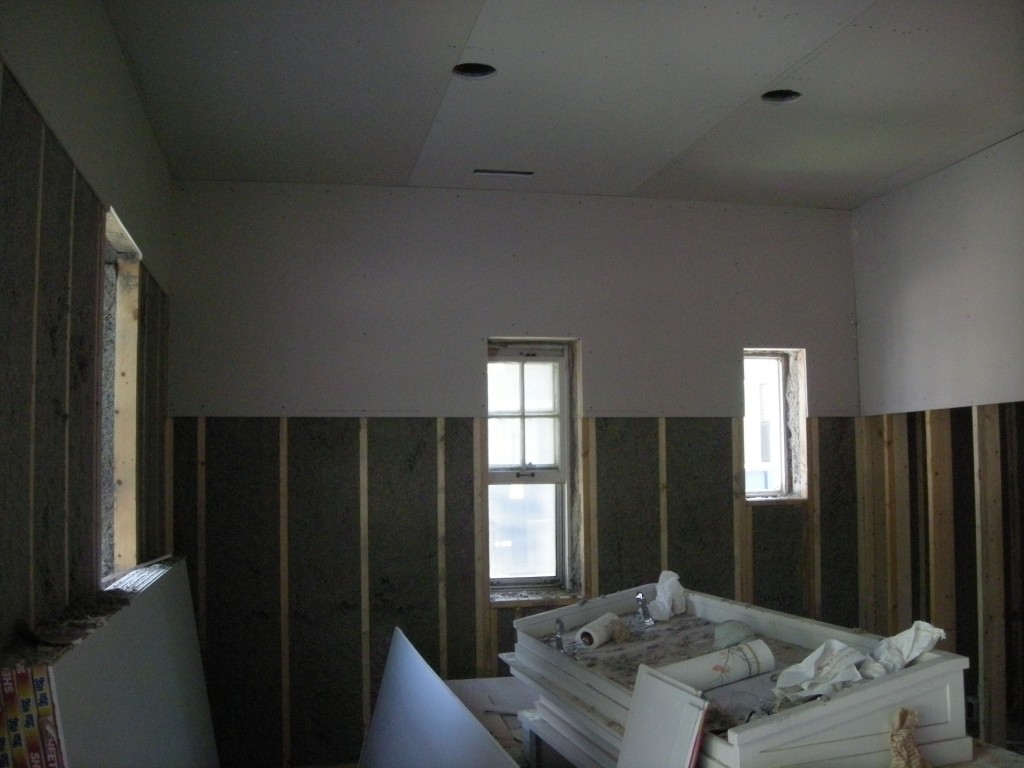 Soon there were exam rooms: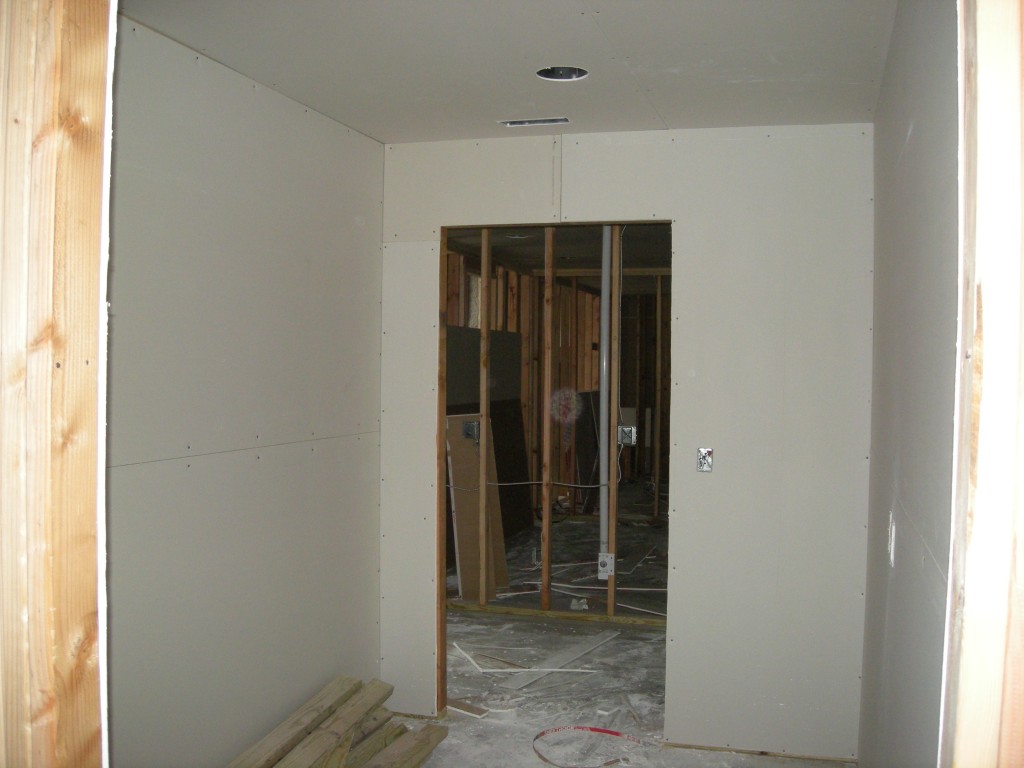 And a surgery room, which is the room on the left, with a doorway, a window, and a hole for a pass-through (partially hidden behind the framing in this photo):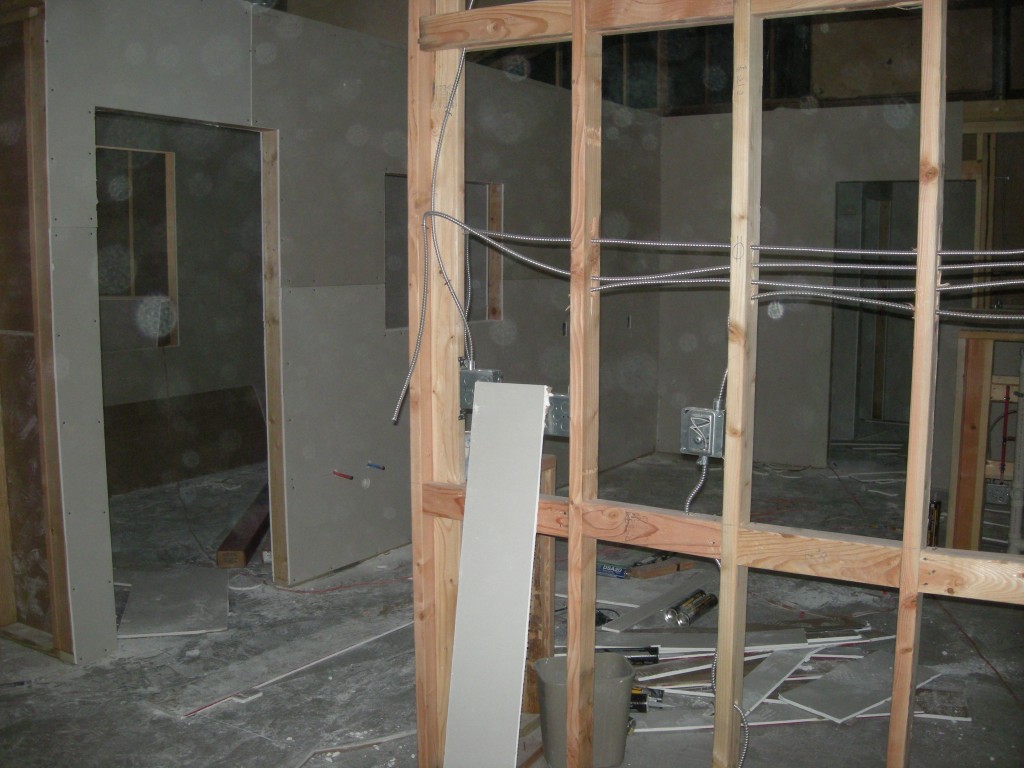 The drywall went up very quickly, and later in the week the mud and tape started to go up, which for the ceiling required guys to stand on these things: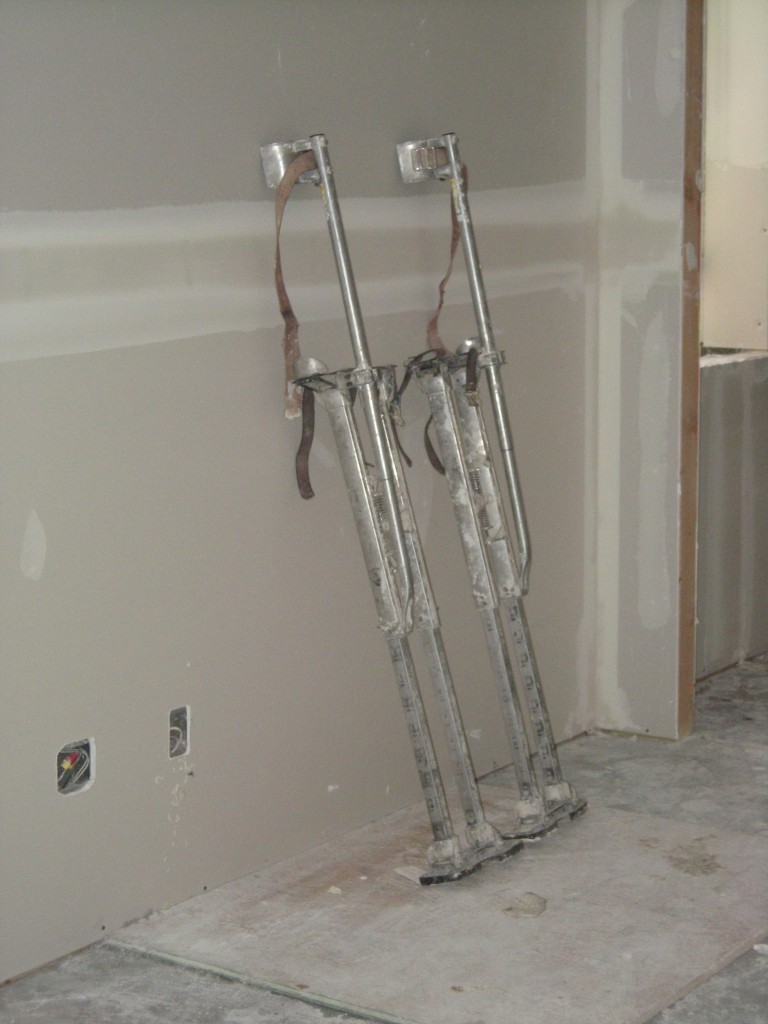 They must have really good balance. After taping and mudding, here's what some of the rooms looked like: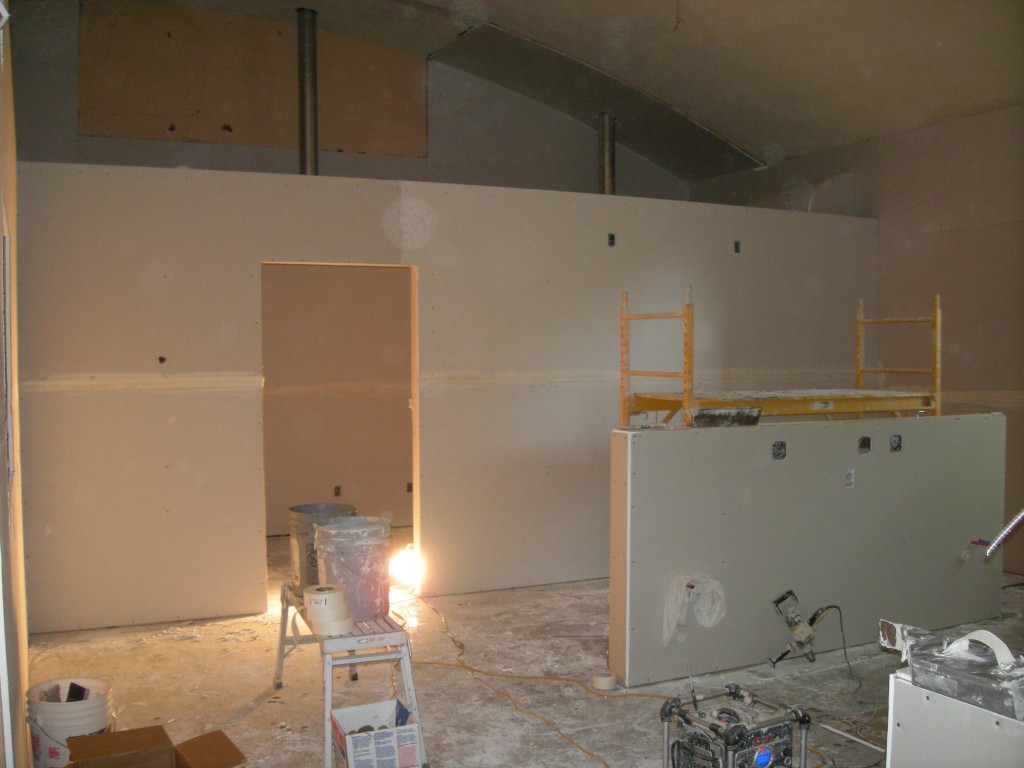 That's part of the treatment area. Next is part of the pharmacy area, with doors to two exam rooms and a hall on the right: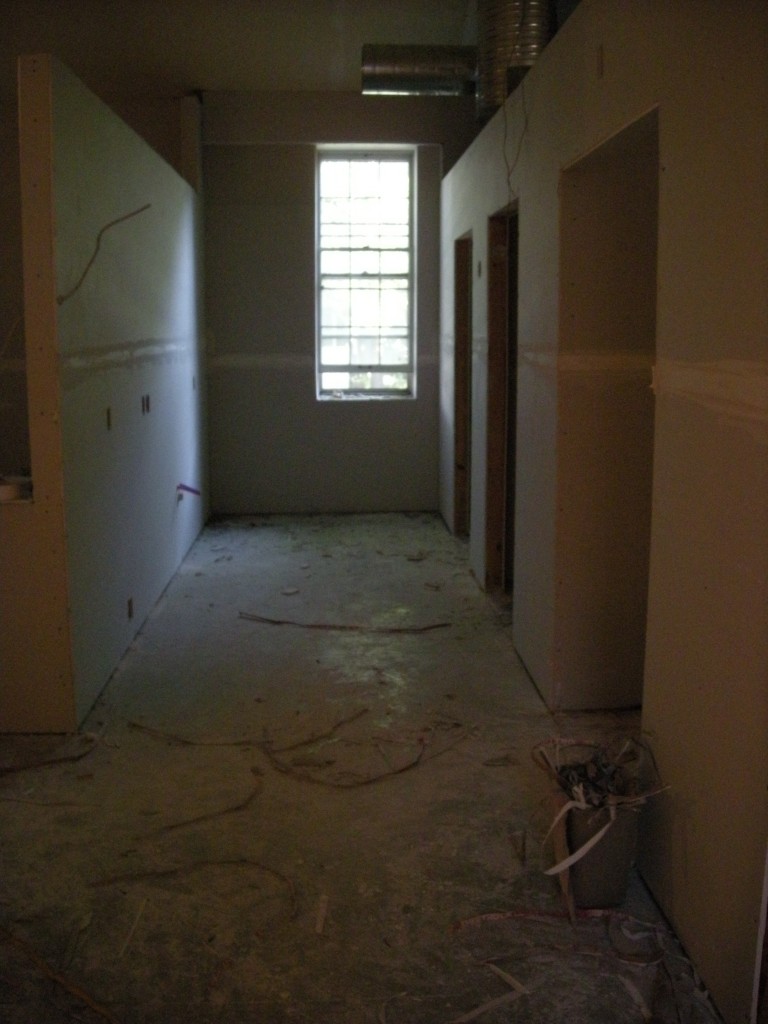 Looking across the treatment area into the surgery room: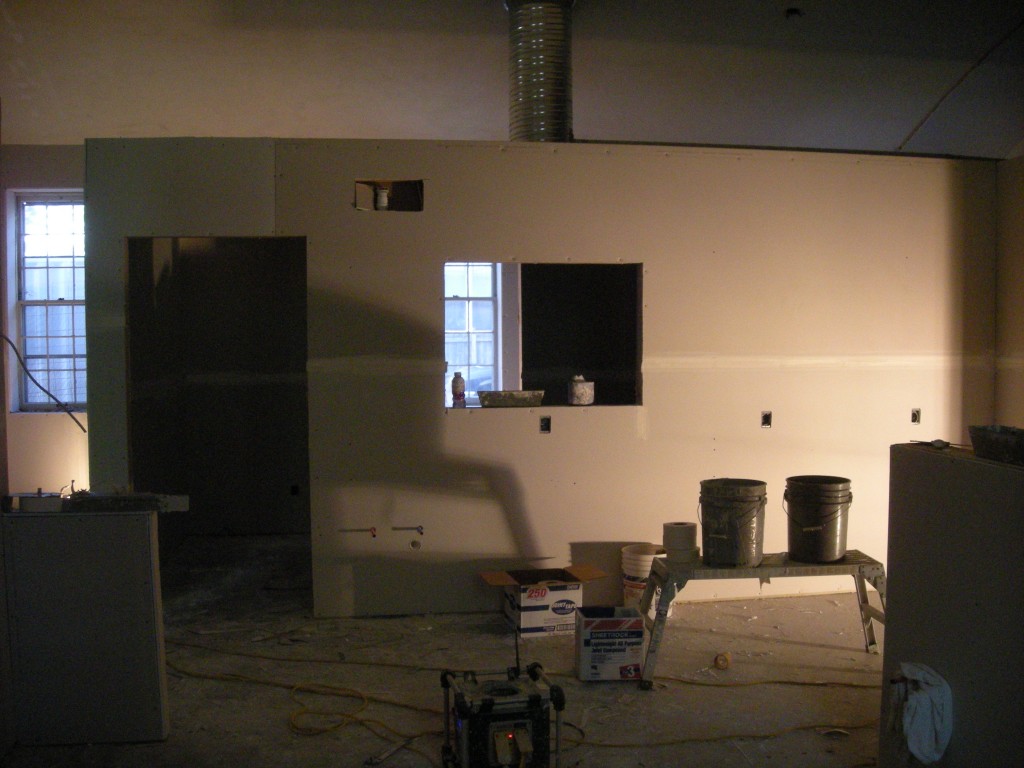 More of the treatment area; through the door is isolation, doctor's office, and the x-ray room: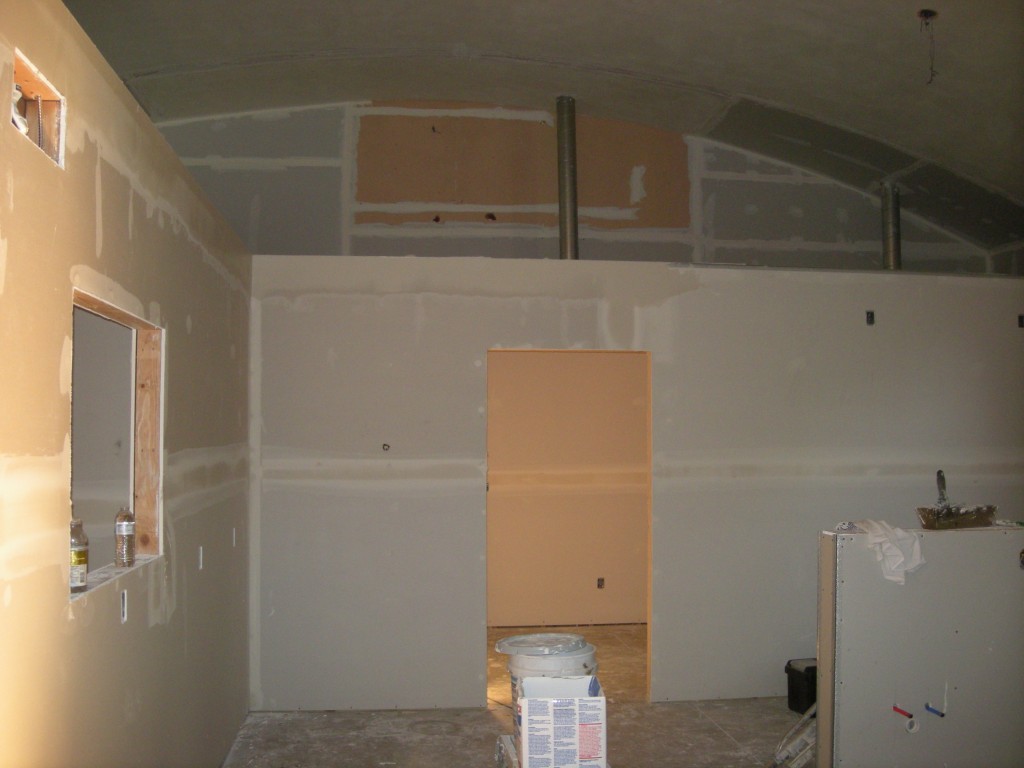 Front door and waiting area of reception: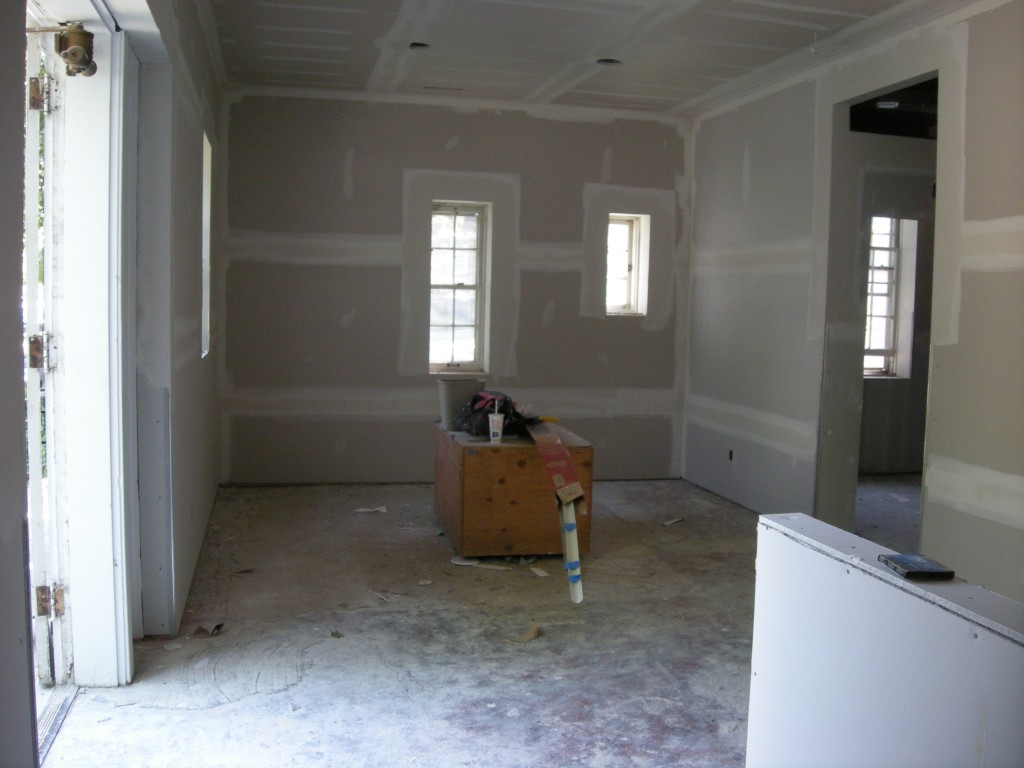 Reception desk area, entrance to client restroom, and retail/food area of reception: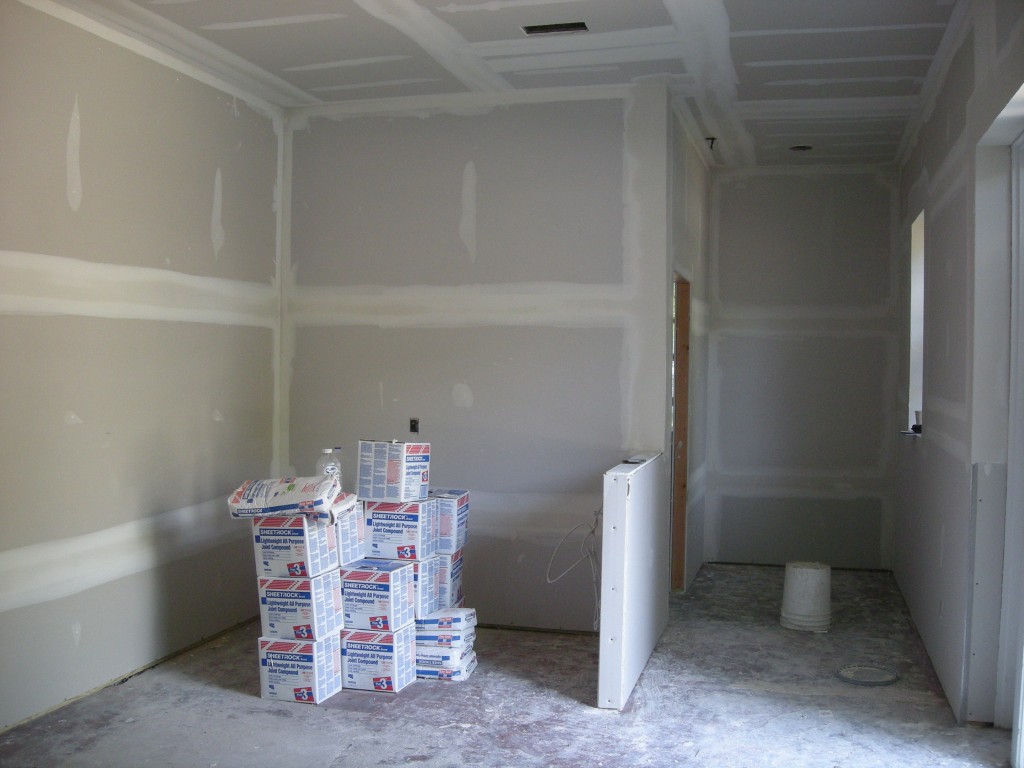 And the hall down the south side of the building, with the window to the surgery room on the right and the exterior wall on the left, leading down into the breakroom at the end of the hall: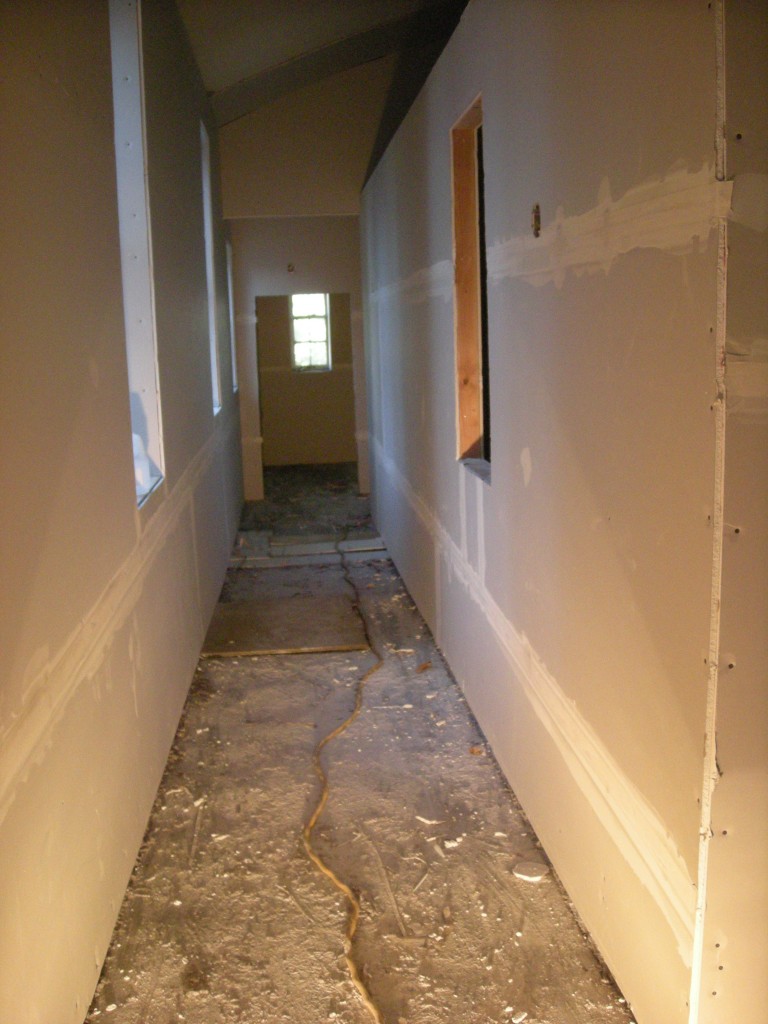 It is very humid, so it is taking a long time for the mud to dry (even though it is over 100 degrees a lot of the time — ahh, Kansas in July), so next week will probably include more waiting for the walls to dry enough for sanding. Still, having walls is a big step forward for a building that 3 months ago looked like this: