Construction milestones were reached this week, despite the fact that it was a short week for patriotic reasons. Main milestones: the electrical and the framing passed inspection.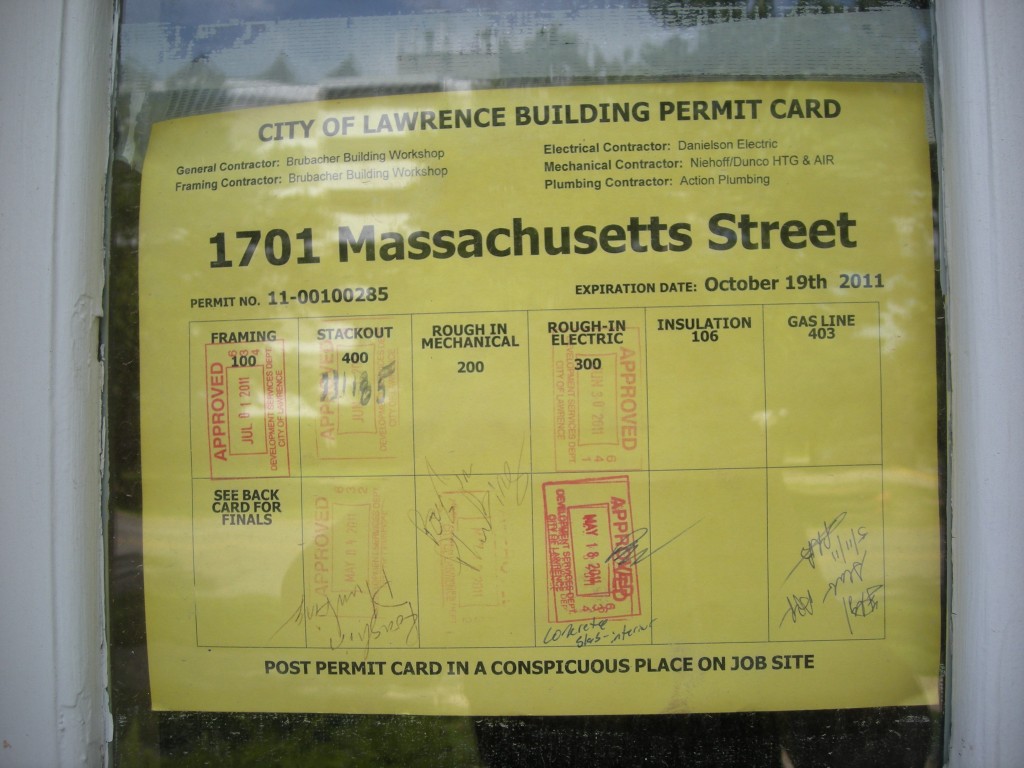 The ceilings of the exam rooms had to be 8 feet instead of 10 feet because of the Energy Recovery Ventilator that is to be installed on top of one of the exam rooms. This week, the ERV finally arrived.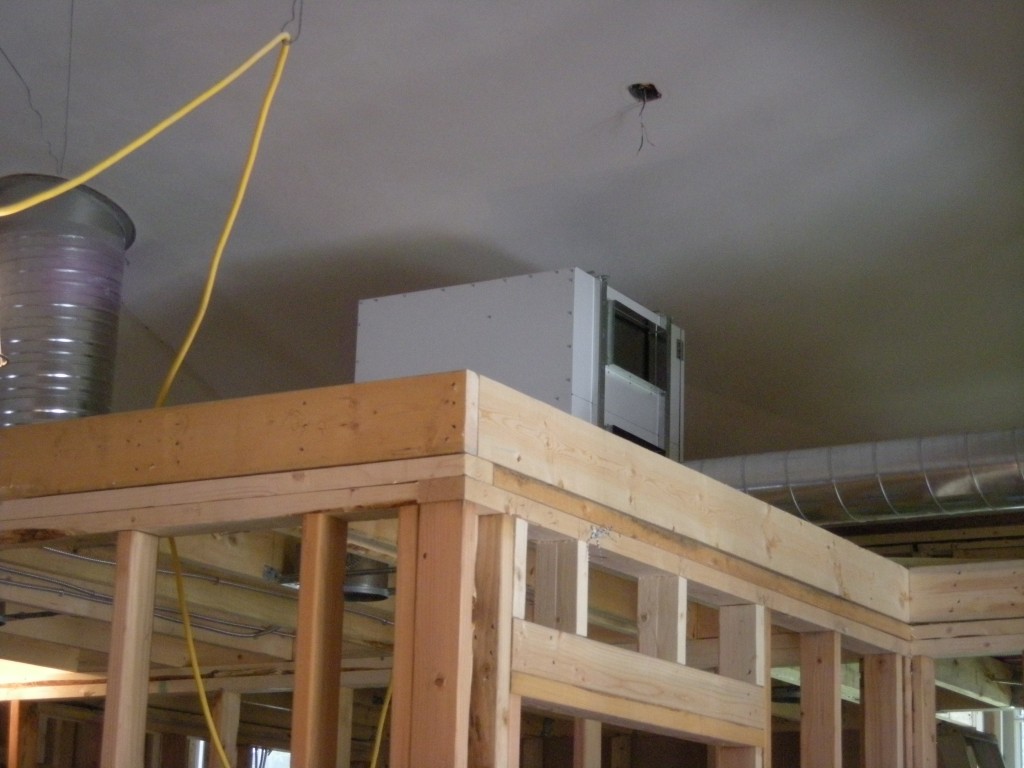 The ERV requires some large ducts, but seems like a great idea for saving energy while cooling, heating, and maintaining correct humidity in a cat clinic with 20 foot ceilings. Here it is with some of the ductwork attached (the ceiling is going to need some patching):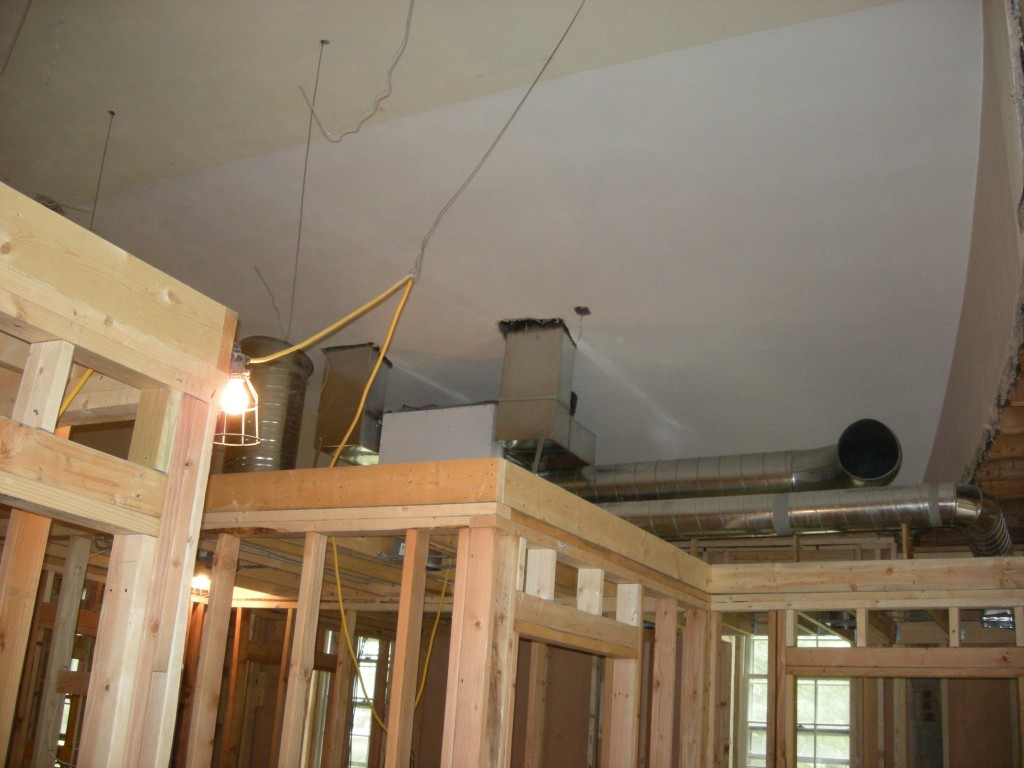 Another milestone this week was the installation of the pipes for the central vacuum system. It consists of several outlets with pipes connecting them to a central vacuum. When a hose is plugged into an outlet, it will suction stuff up like a vacuum cleaner. The system is for vacuuming the floor, and also for cleaning up flying fur after kitties get shaved for surgery. This second reason is why there is an outlet by the treatment tables' future location: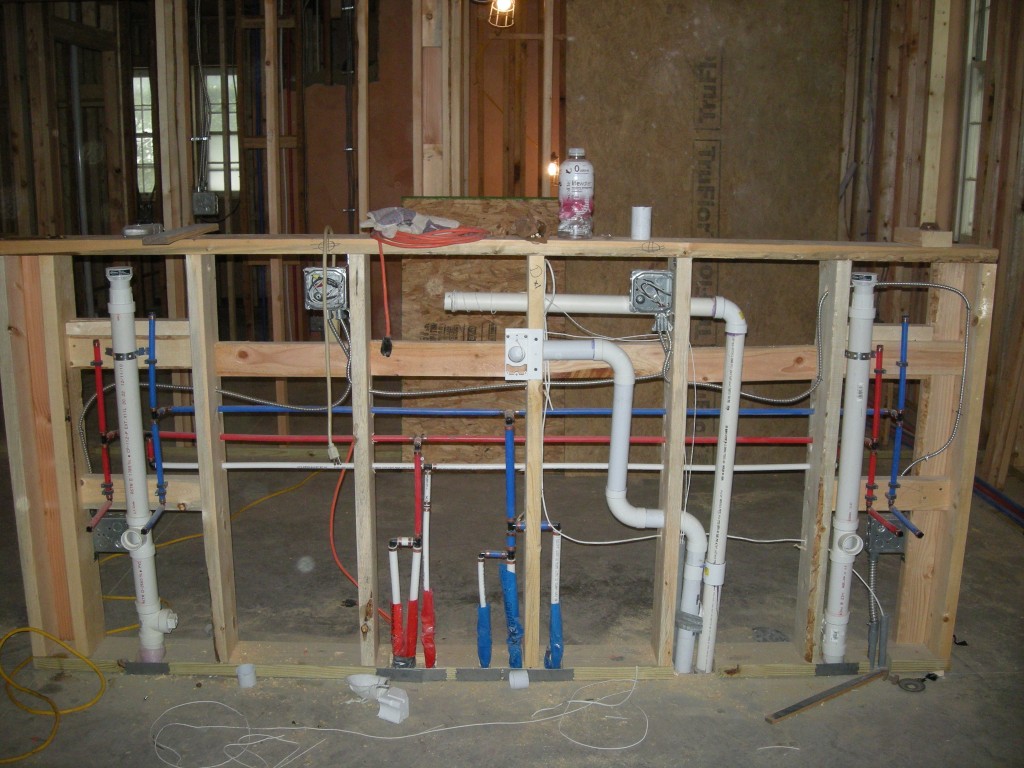 The pipe above the central vacuum pipe is for waste anesthetic gas scavenging (it doesn't have an outlet on it yet). Here is what the central vacuum outlets look like: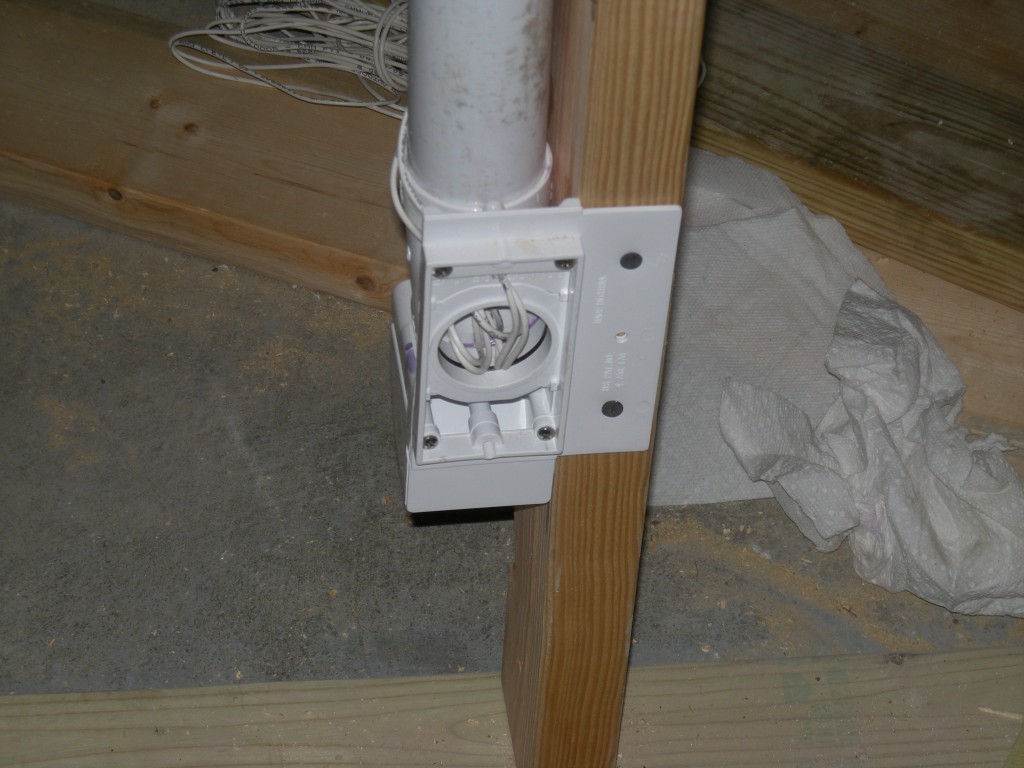 Other bits of wiring accomplished this week include the outside lights: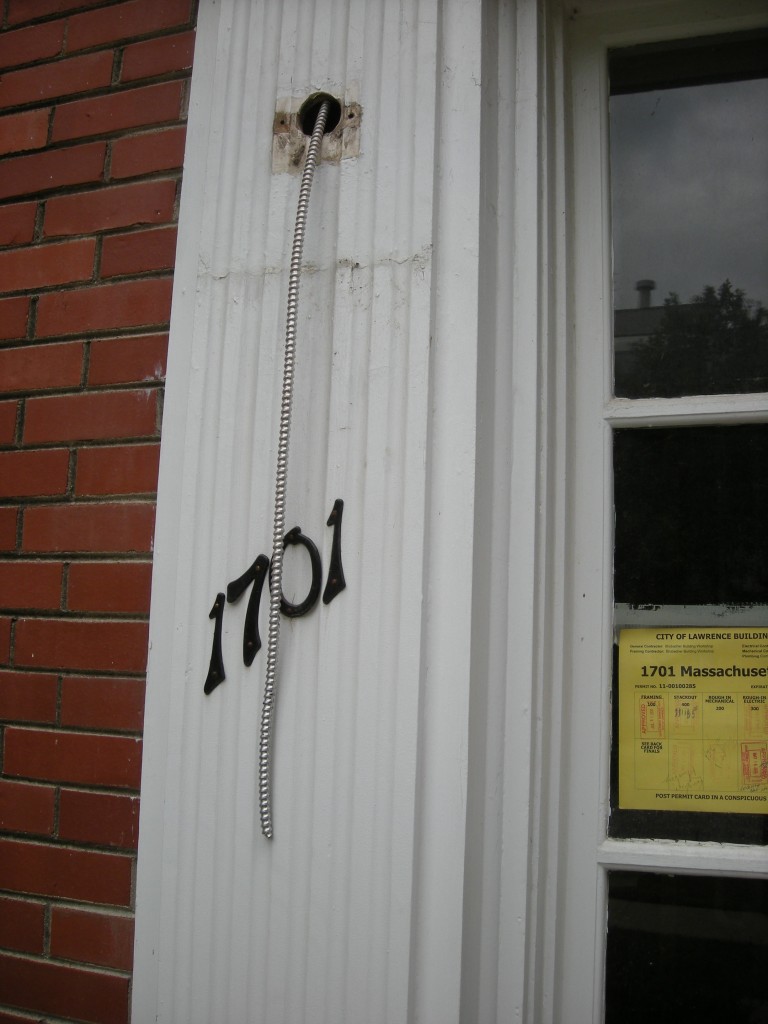 And the telephone lines (old on the left, new on the right):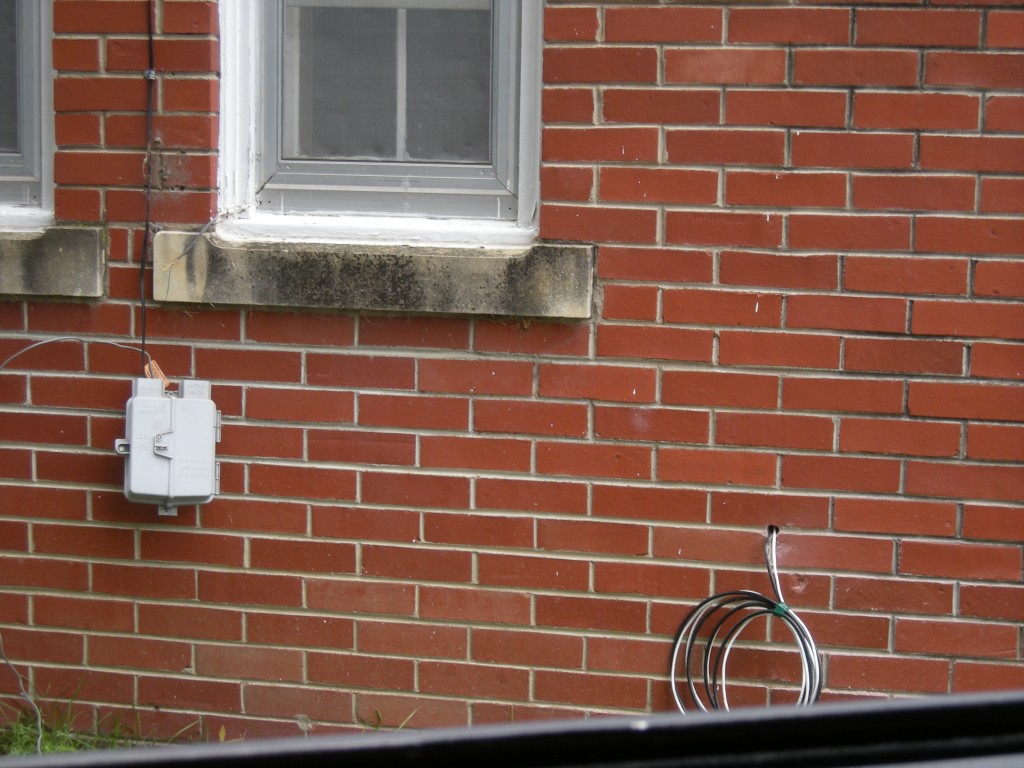 The last milestone of this week: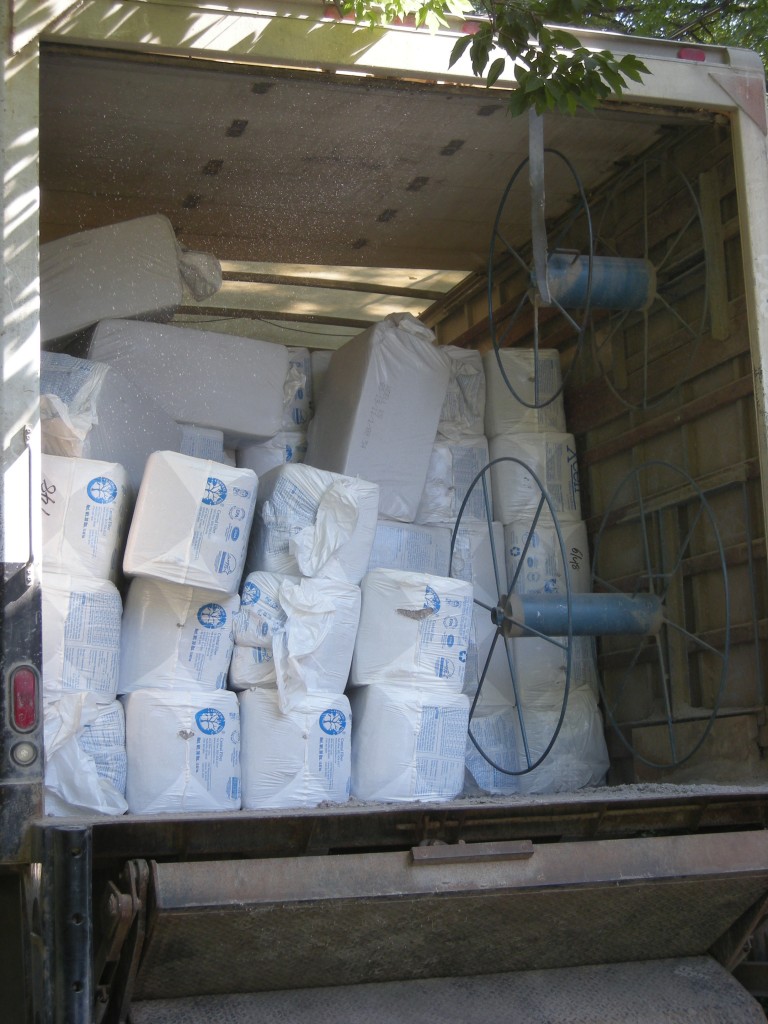 Insulation! Blown-in cellulose insulation, that is. It gets blown into the building through a hose…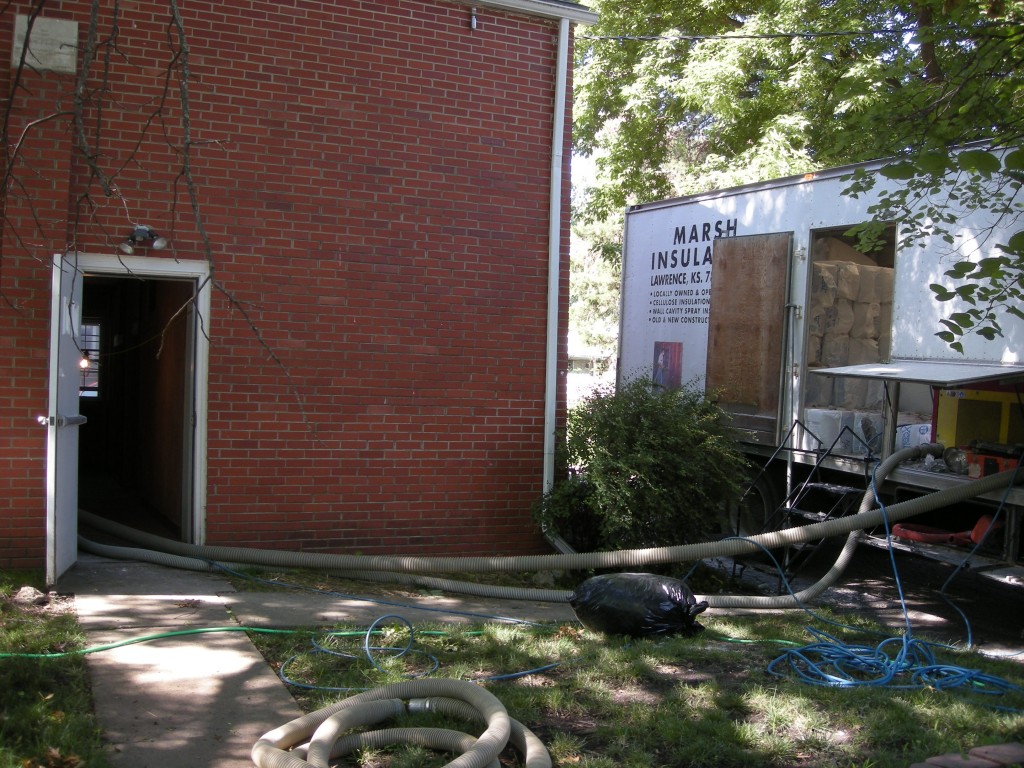 …then blown onto the walls.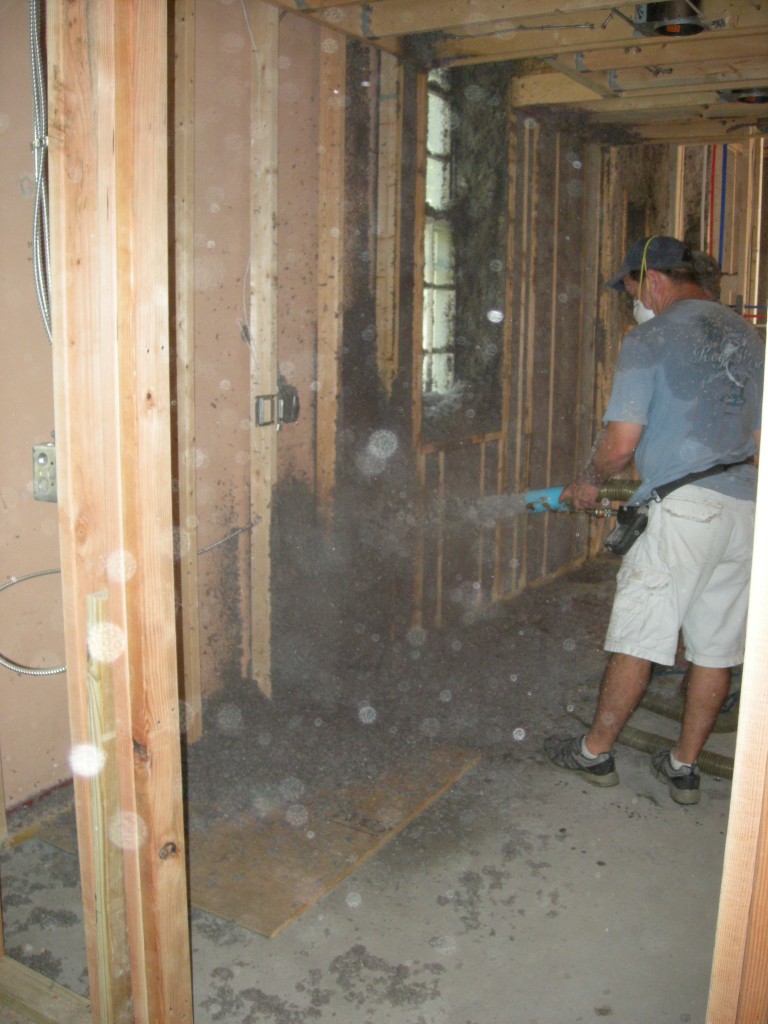 It gets scraped down flat, then there is a lot left over to get vacuumed up.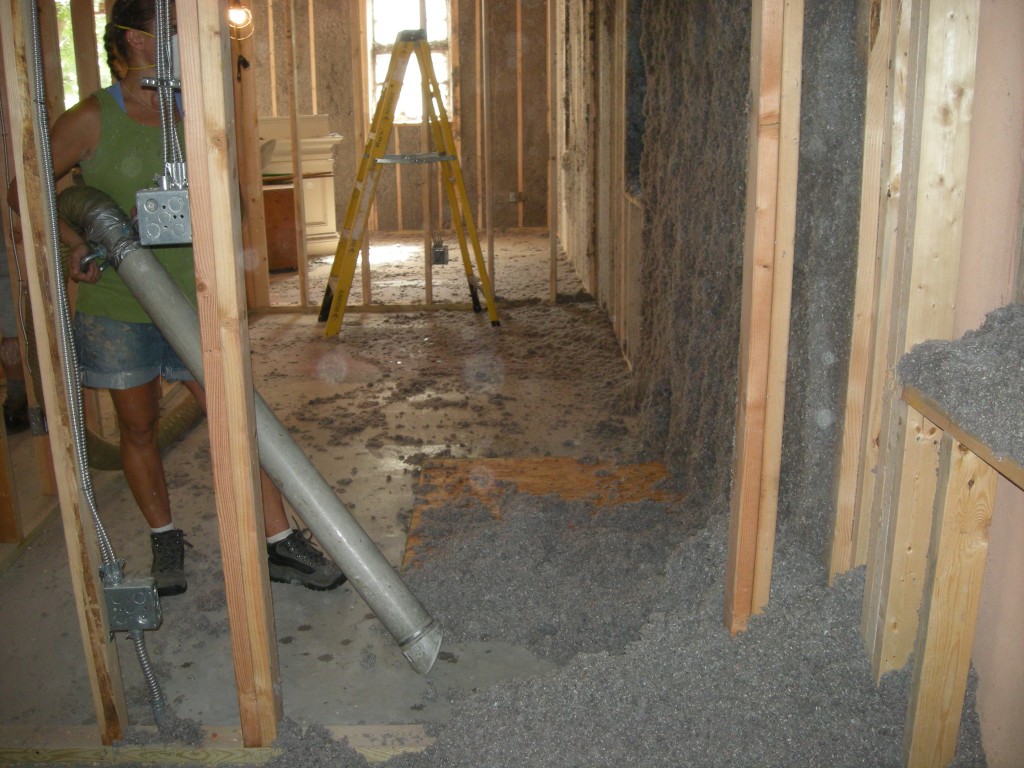 The end result: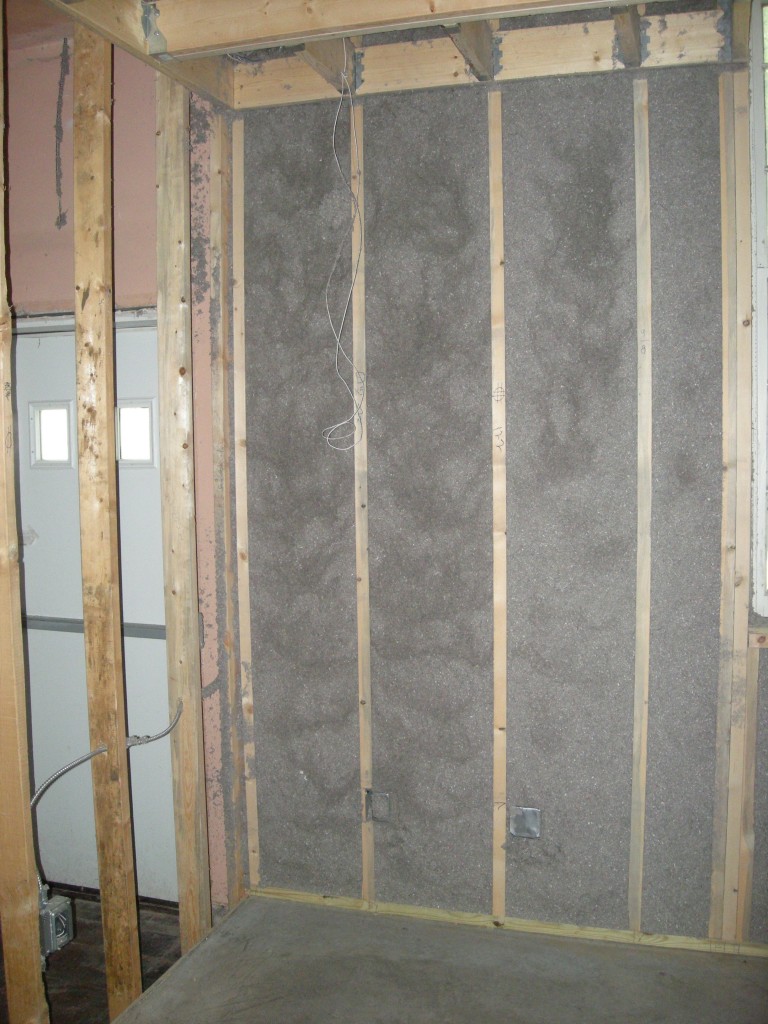 The building is noticeably quieter now that the insulation is done. Not bad for old newspapers!
Although several milestones were reached this week, we are not where I thought we would be (or at least where I said we would be by now back in Week 7). I did say we'd have cabinets going in by Week 11. Since drywall has to go in before cabinets, it's looking like cabinets will be more like Week 13.
But in case anyone was really counting the days until Week 11 when they could find out the cabinet and countertop colors, I will at least reveal that the cabinets are . . . white! Crazy, I know. Also, the least expensive choice.