This week the work was priming and painting the walls and ceiling. How many gallons of white paint does it take to cover the inside of a cat clinic? More than 70 (yep, seventy gallons):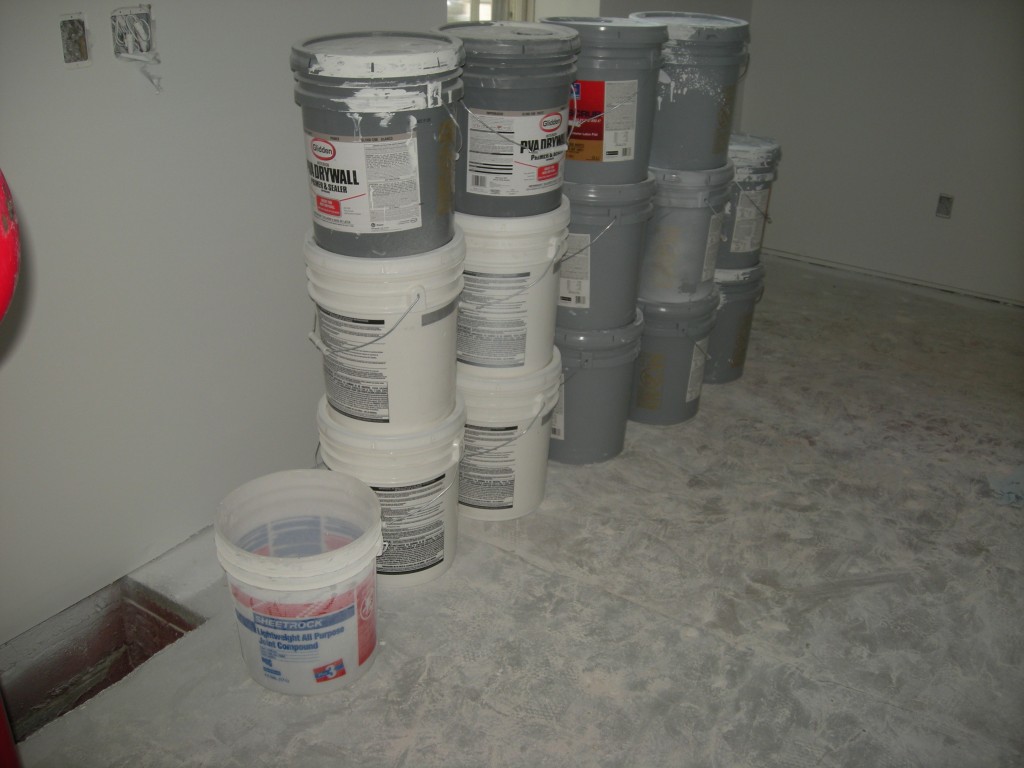 Everything we didn't want painted white (they used a sprayer) had to be covered in plastic: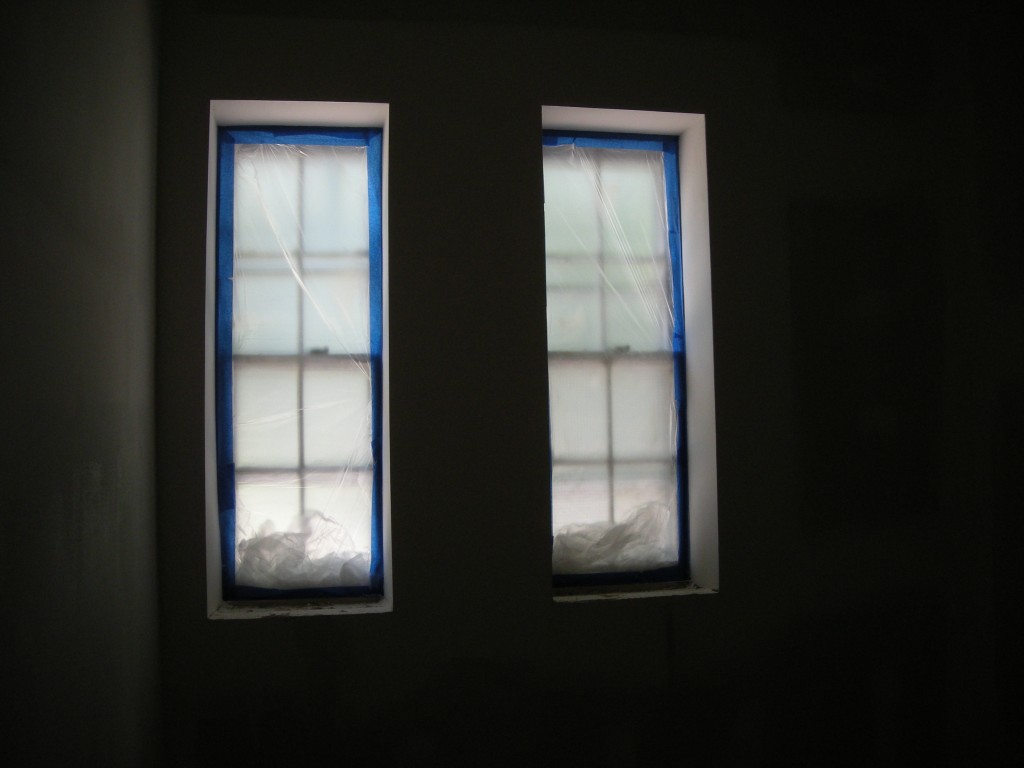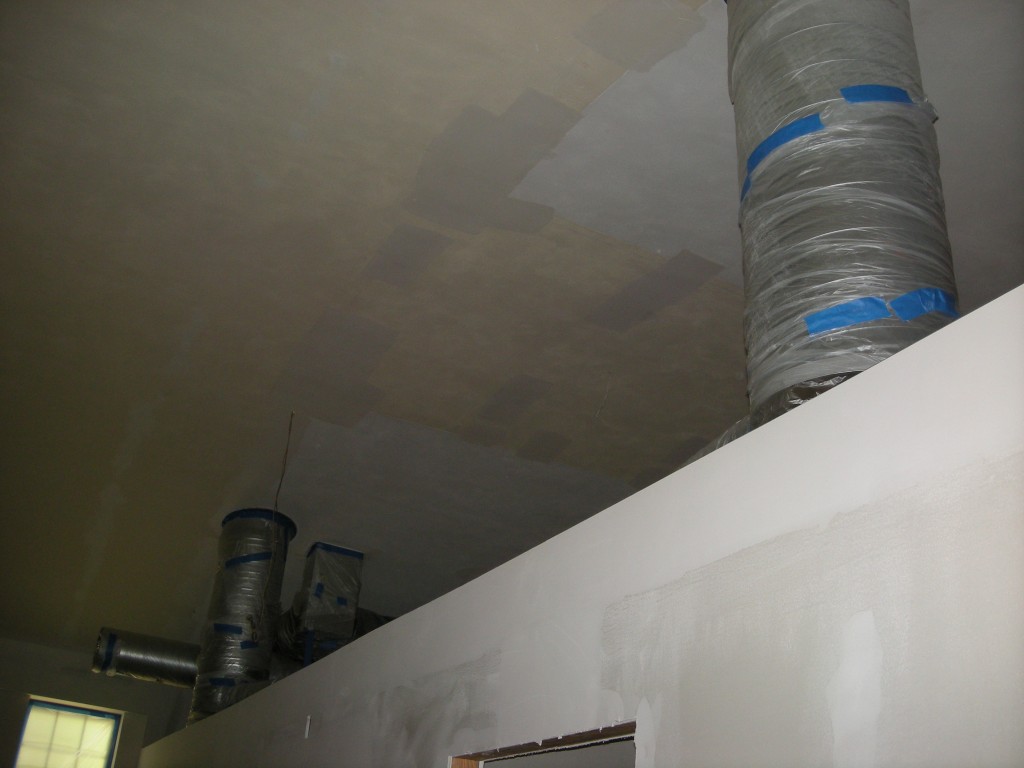 The result: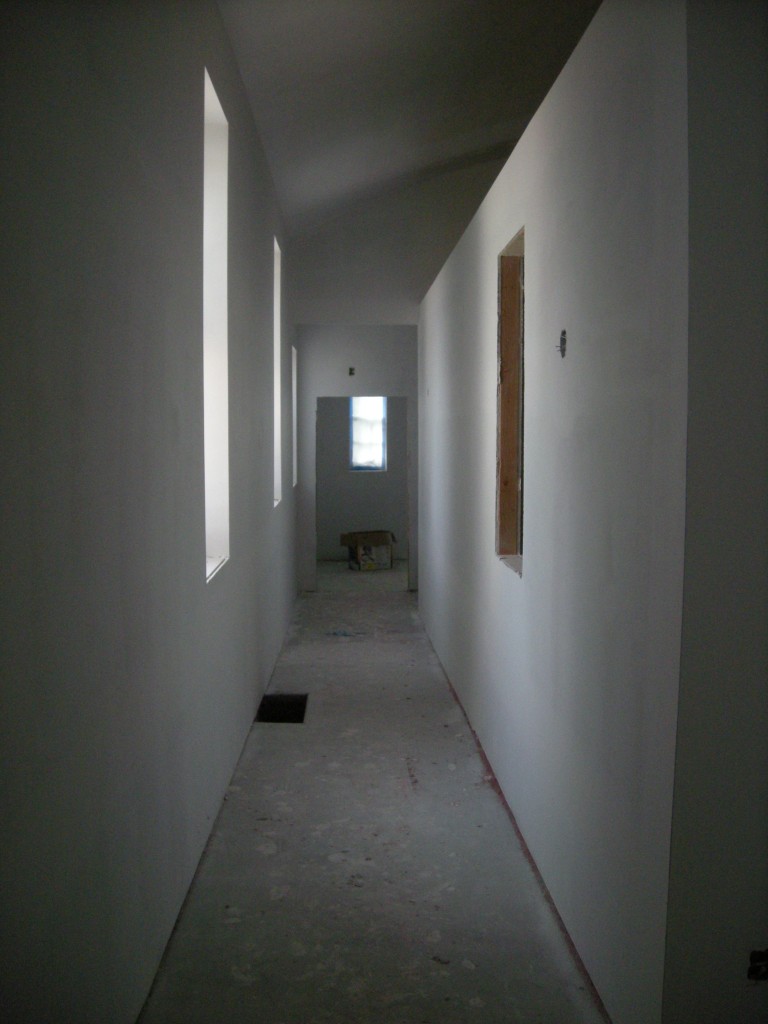 That is the south hall, with the breakroom at the end. Turn right before the breakroom and there is another hall with a restroom and the mechanical room opening off of it. Next, a painted exam room, with construction dust hanging in the air (and an abandoned drink in the corner):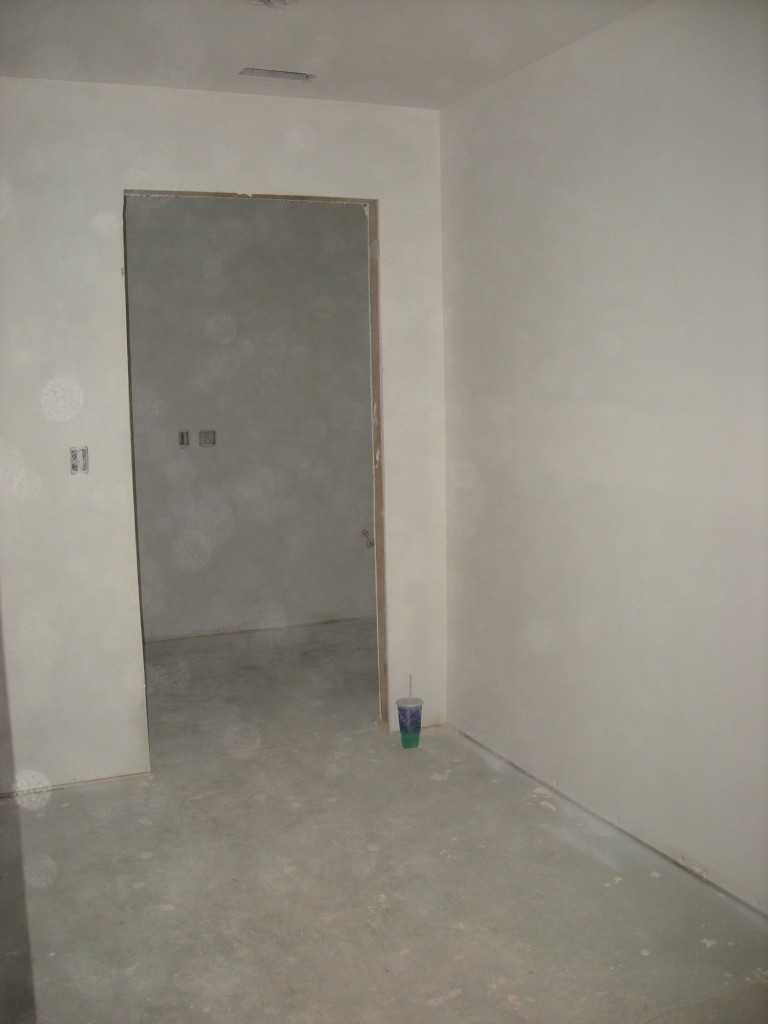 The side of the reception area where the desk will go, with the front door on the right: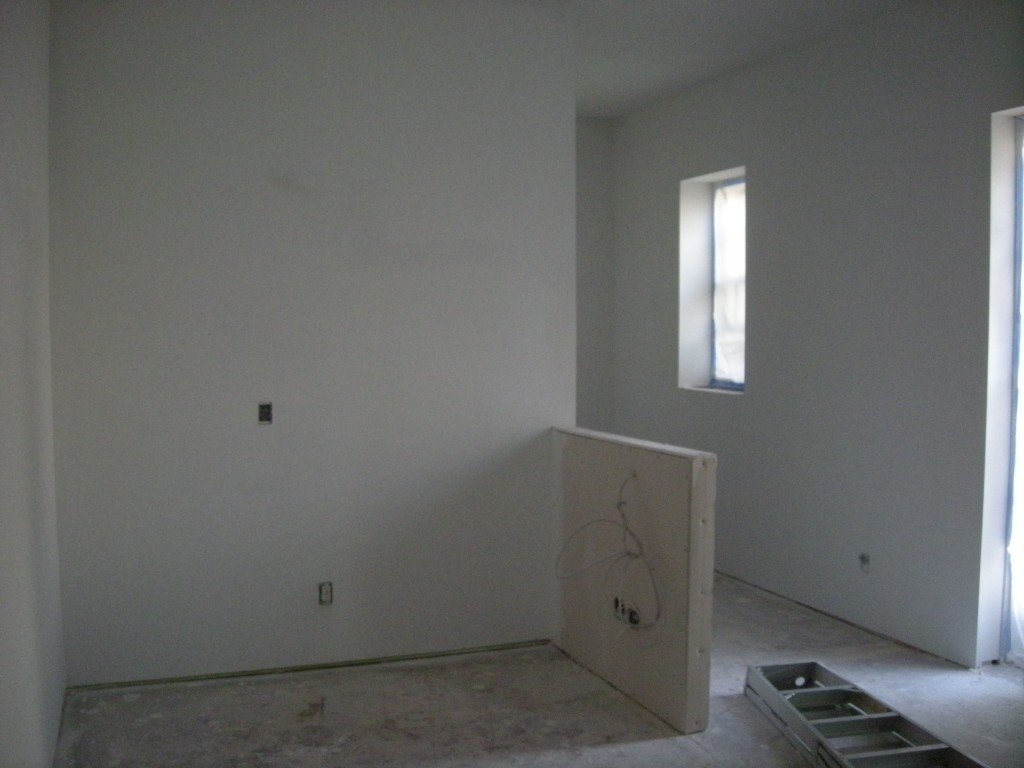 The view from the front desk (a.k.a. the inside of the front doors):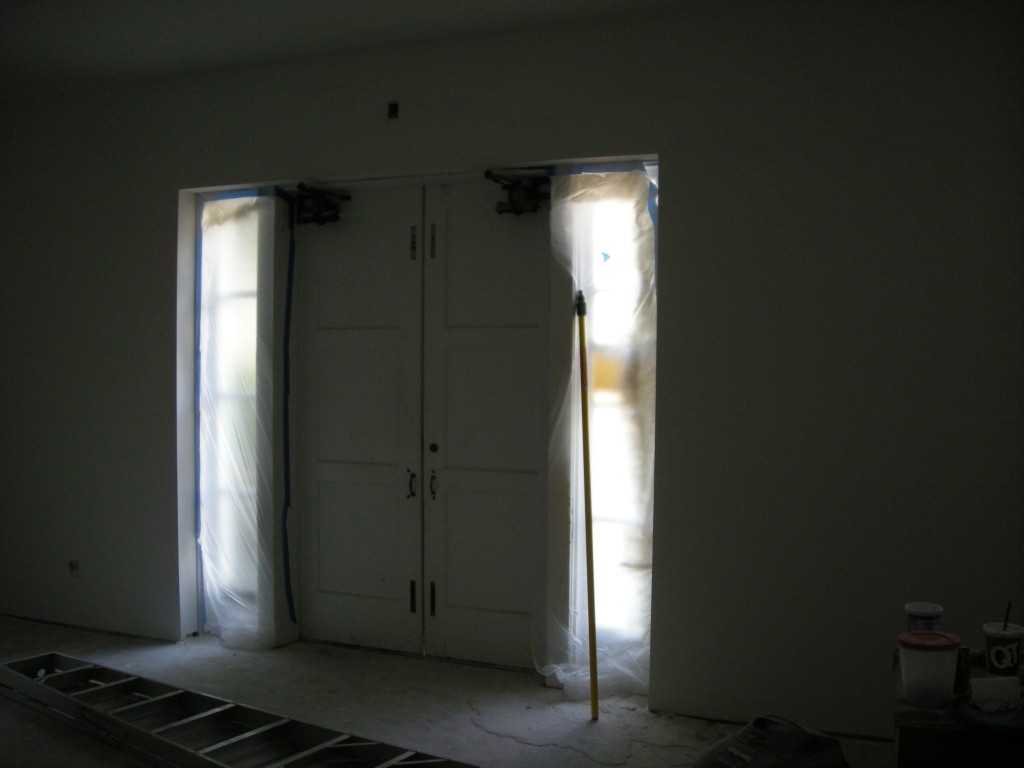 Next is a photo of the "waiting" side of the reception area. (Our goal is for cats and owners to not spend any time waiting, but I'm not sure what else to call the part of the reception area that will have seating.) Now that it is painted, this corner looks so clean and white … except for the pile of trash, that is. 
 This will be the pharmacy area (the doors to the exam rooms are on the right):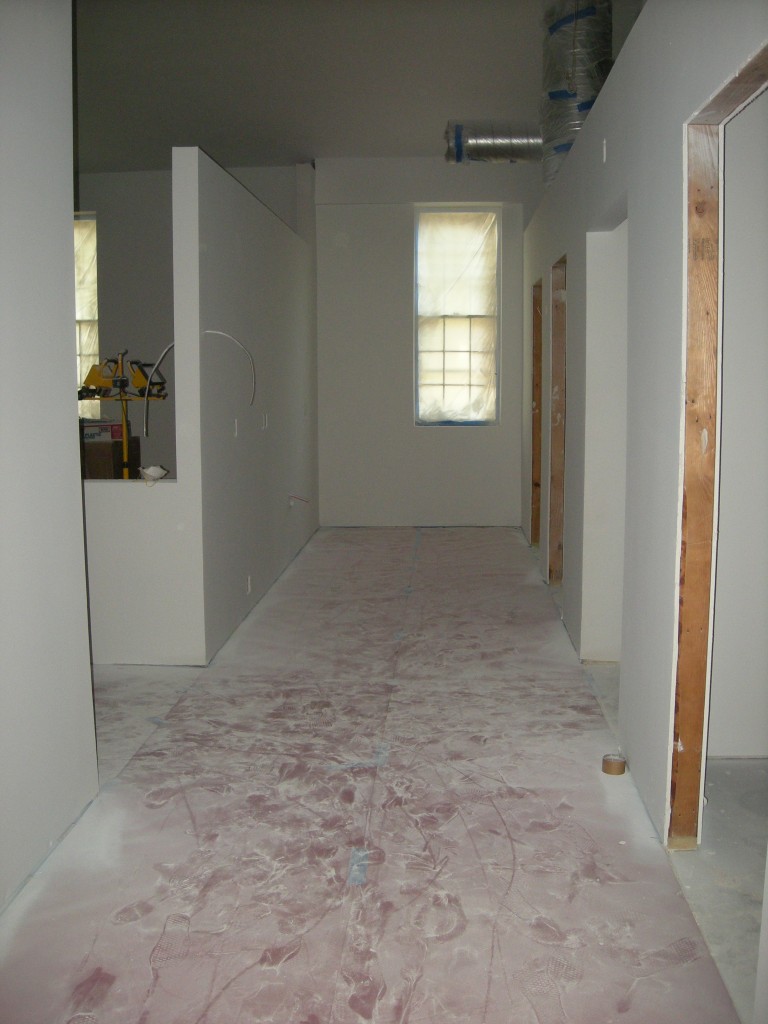 Here's the view of the vaulted ceiling (now painted white), taken standing in the treatment area looking toward the front of the building: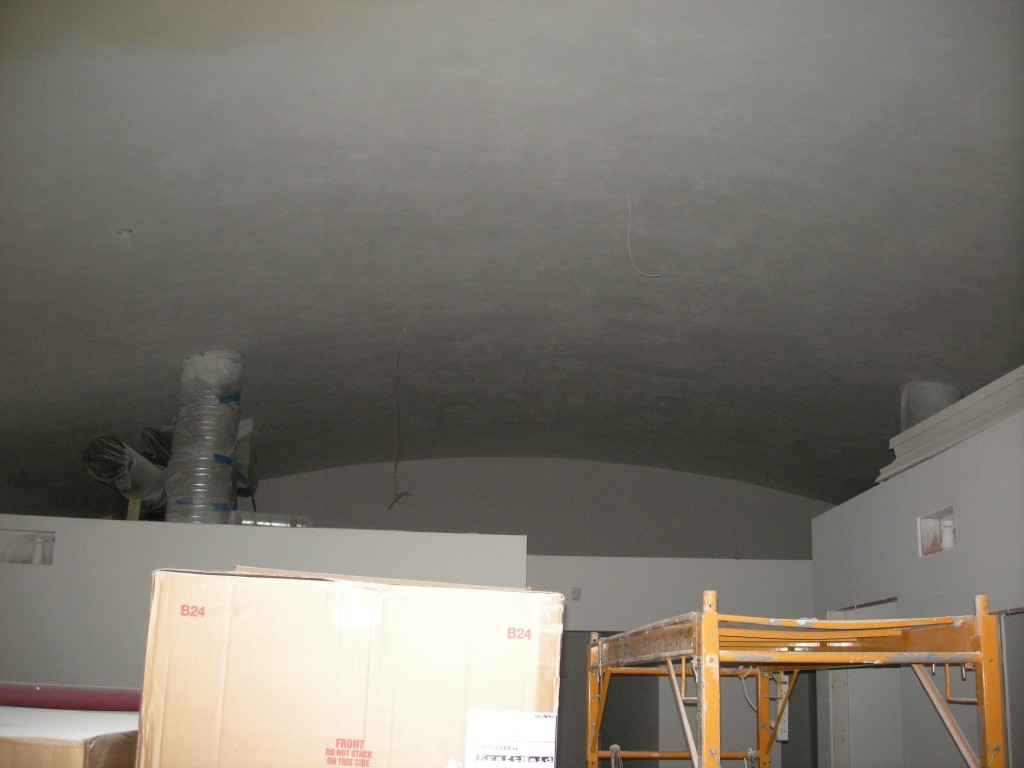 Next is the entrance to the x-ray room on the left, and the isolation room on the right (no, it's not a closet with a window; it is housing for contagious kitties who need to be hospitalized away from other cats).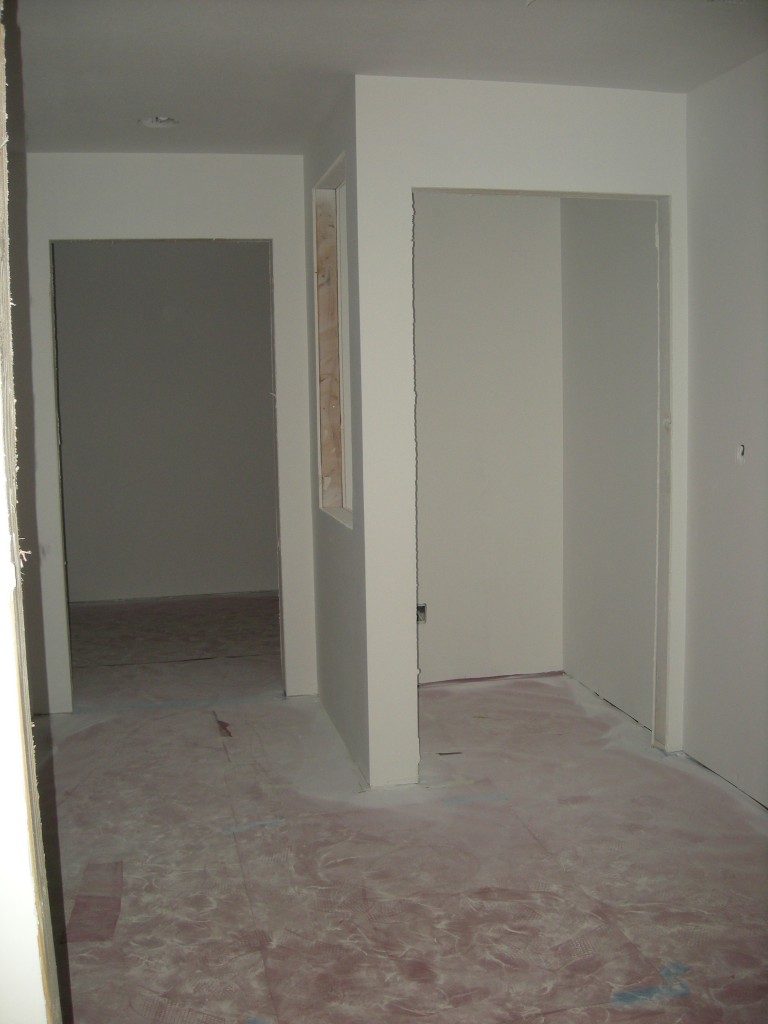 In addition to the paint job, the crew scraped the concrete floors to get them ready for the epoxy flooring to be poured next week. I didn't take any photos of the floor scraping because that was too boring of a picture, even for me.
There was one other thing that got completed this week that I do consider photo-worthy though. I made a cross-stitch version of a Charley Harper print, and it came back from being framed this week:
 Where in the clinic should we hang it?