This week the most exciting renovation is outside: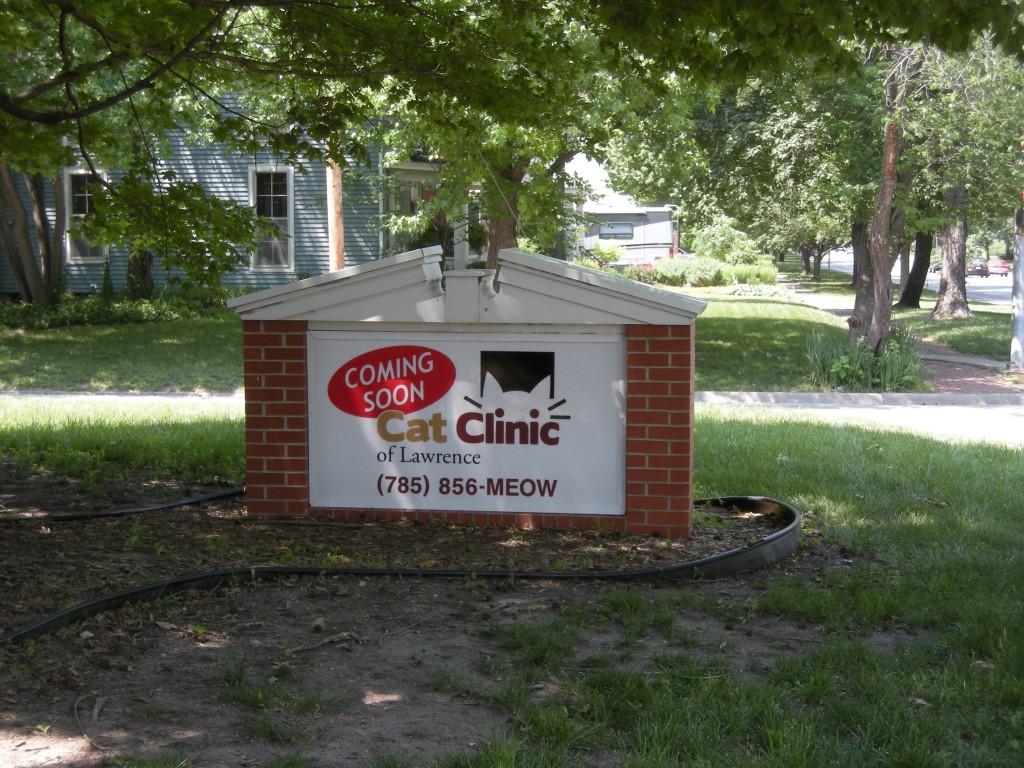 It is great to be able to let everyone driving down Mass St. know what the building is going to be. Before too long it will be time for the "Coming Soon" to be peeled off and the doors to open!
In the meantime, construction is humming along. More plumbing is going in. The next photo was taken from the door of the client bathroom (also newly framed in this week). It kinds of blends in with the framing and portable scaffold behind it, but there are PEX and PVC pipes in the wall of the bathroom opposite the door.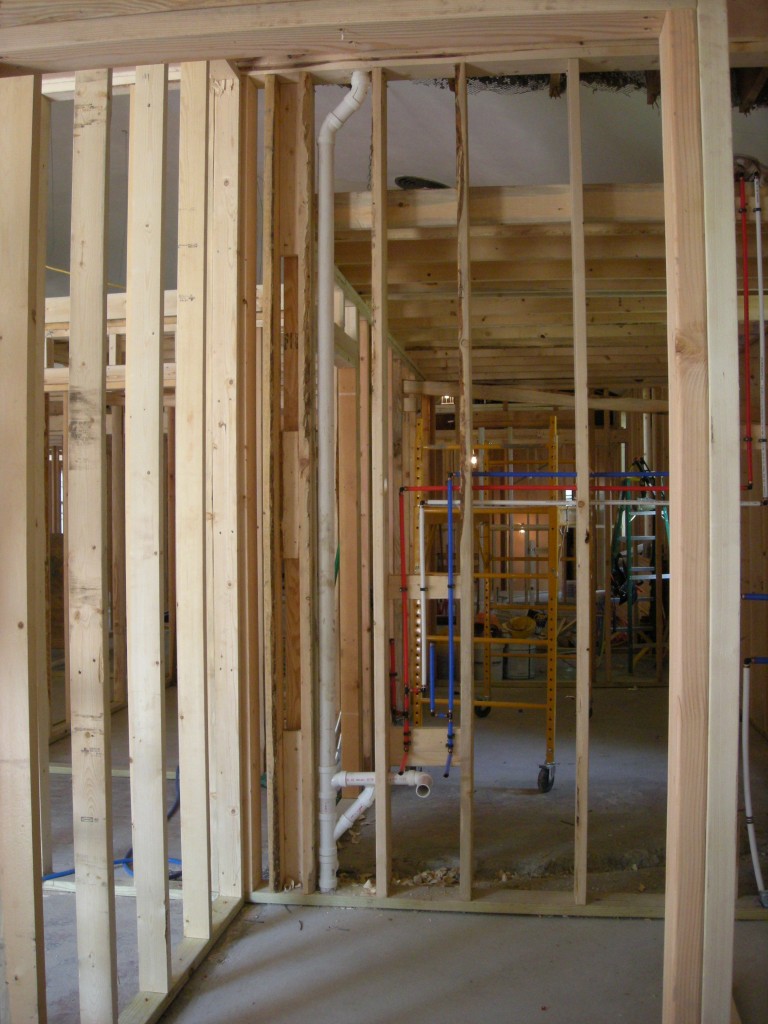 In addition to plumbing, the HVAC contractors started bringing stuff in: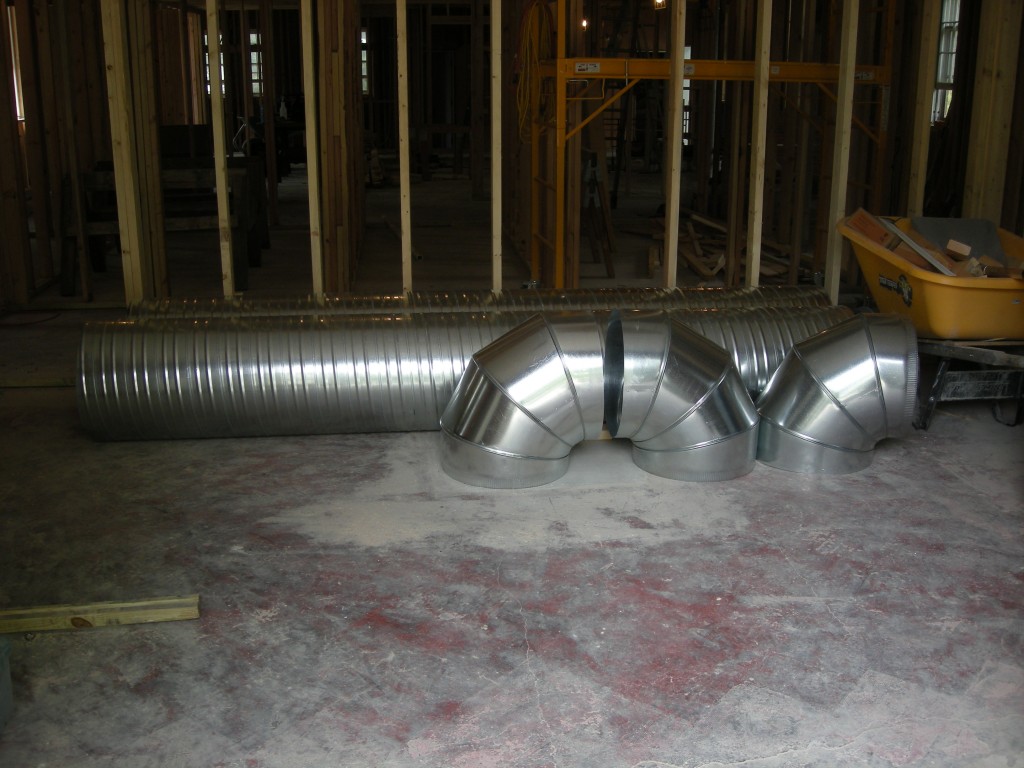 I think those big tubes are air vents that will be attached here: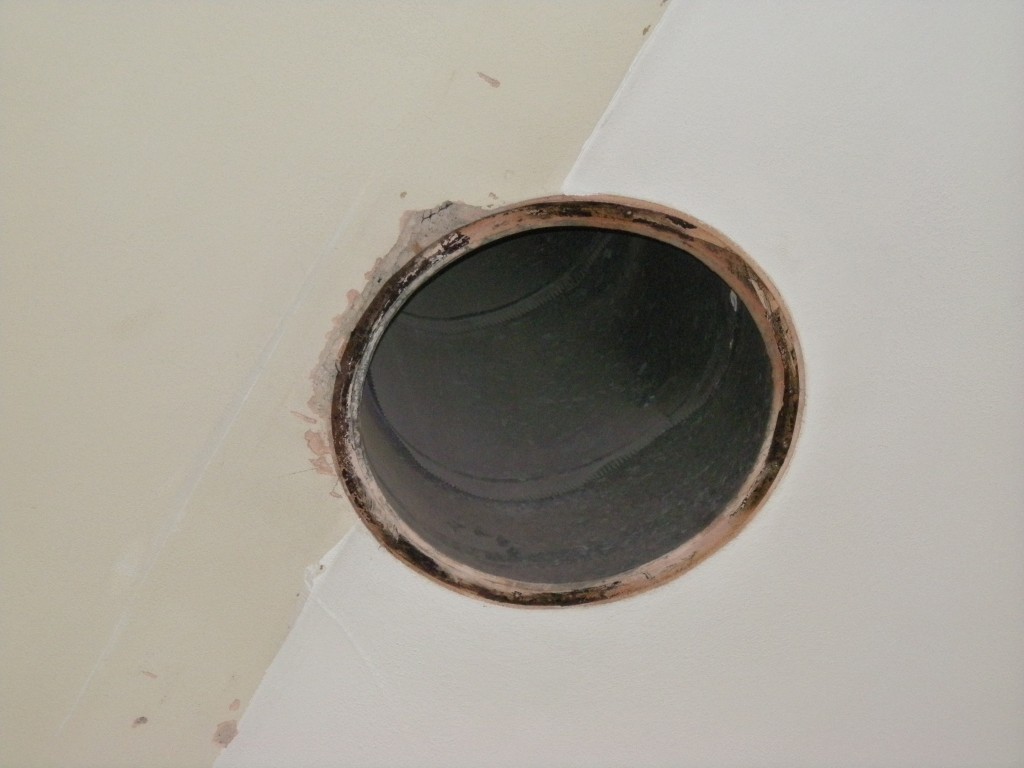 (That is a vent in the ceiling with the cover removed. I took a photo of it because it seems huge, but it's difficult to tell that from the picture.) 
Some of the ductwork coming down from the ceiling will be exposed. Also the next photo also shows that the last of the arch around the podium was finally demolished. (It was so high that it could only be reached by standing on the ceiling of the procedures room — once the procedures room had been built.)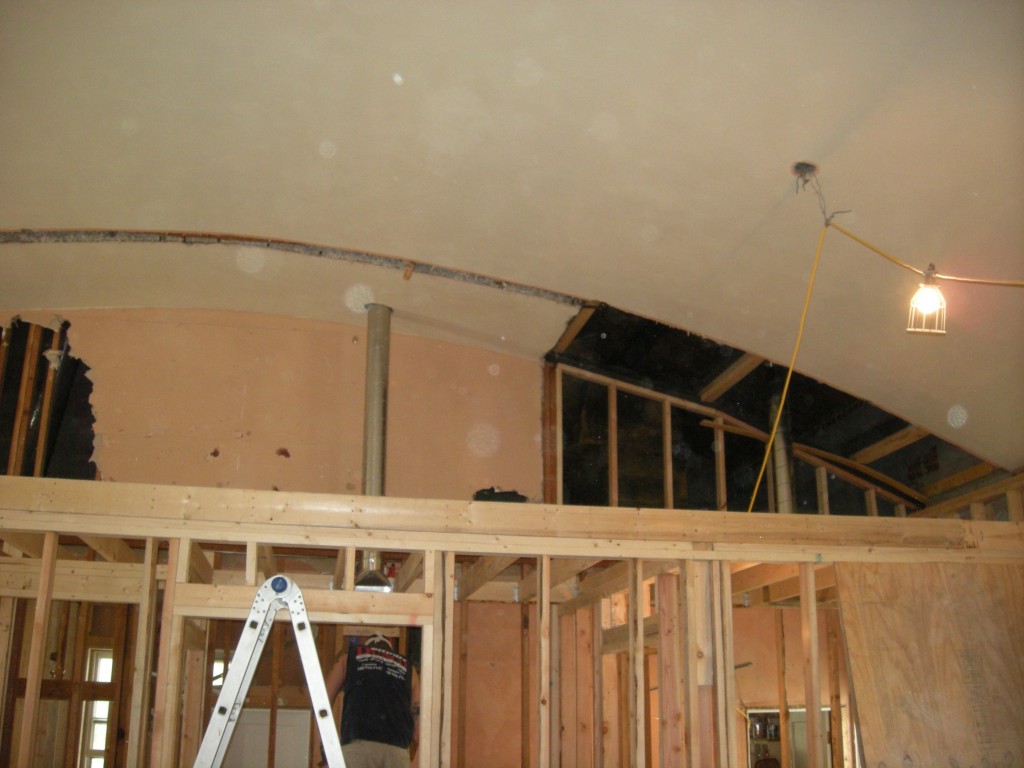 More ductwork: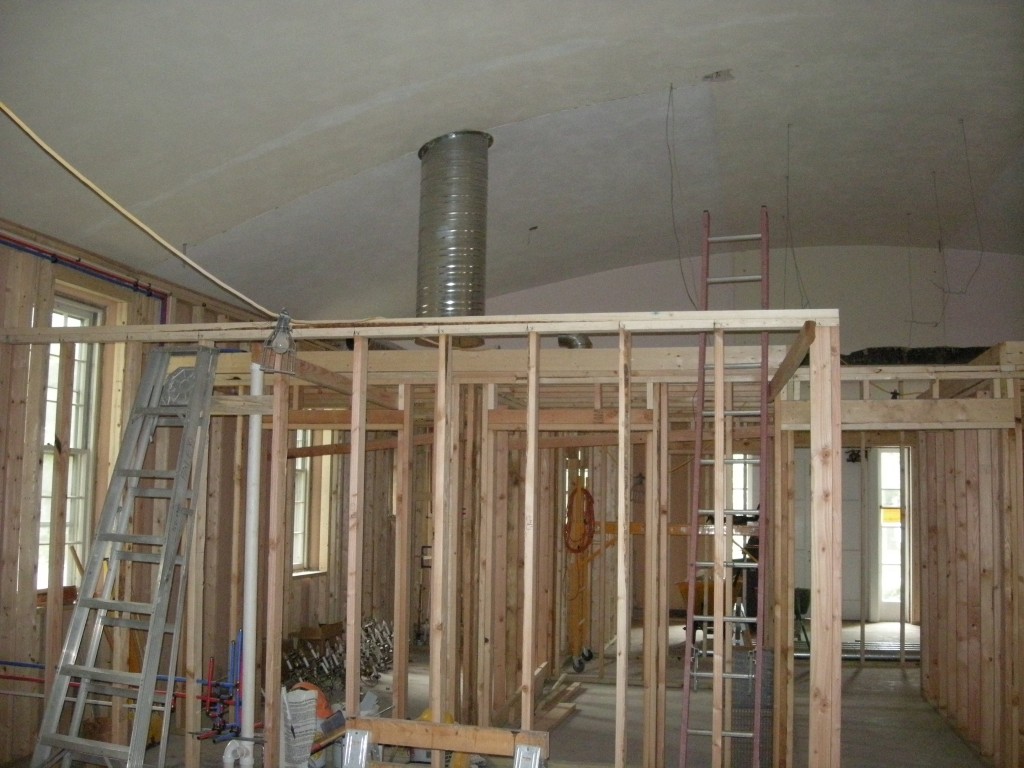 The last bit of demolition was done this week, which was knocking out the bathroom in the back of the building. This is a view from the future breakroom through the demolished bathroom, into the mechanical room.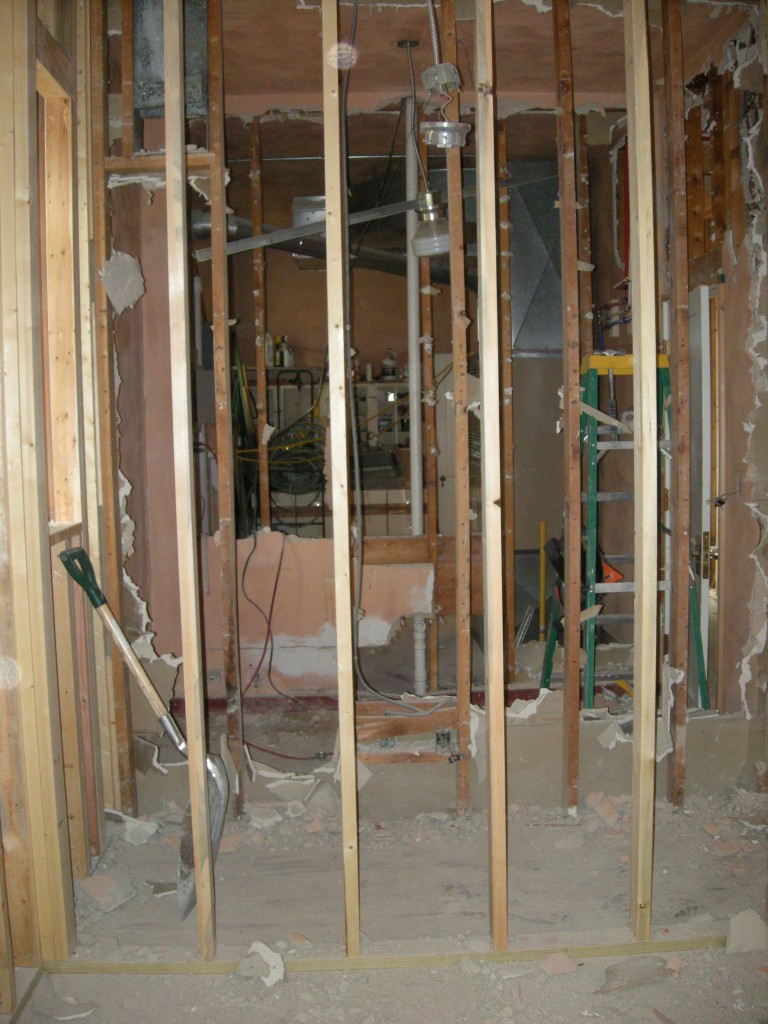 Also, the chandeliers finally came down.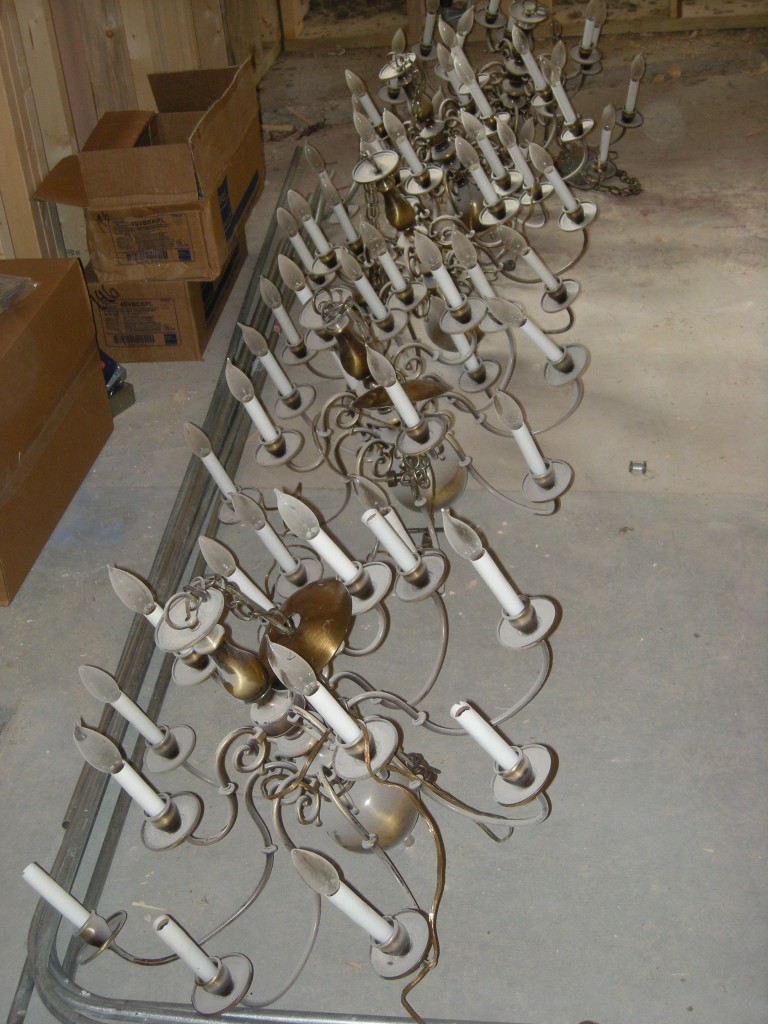 The construction is far enough along that it is time to order cabinets and countertops. I had no idea there were so many choices involved! Some quality time was spent with the ring o' laminate samples…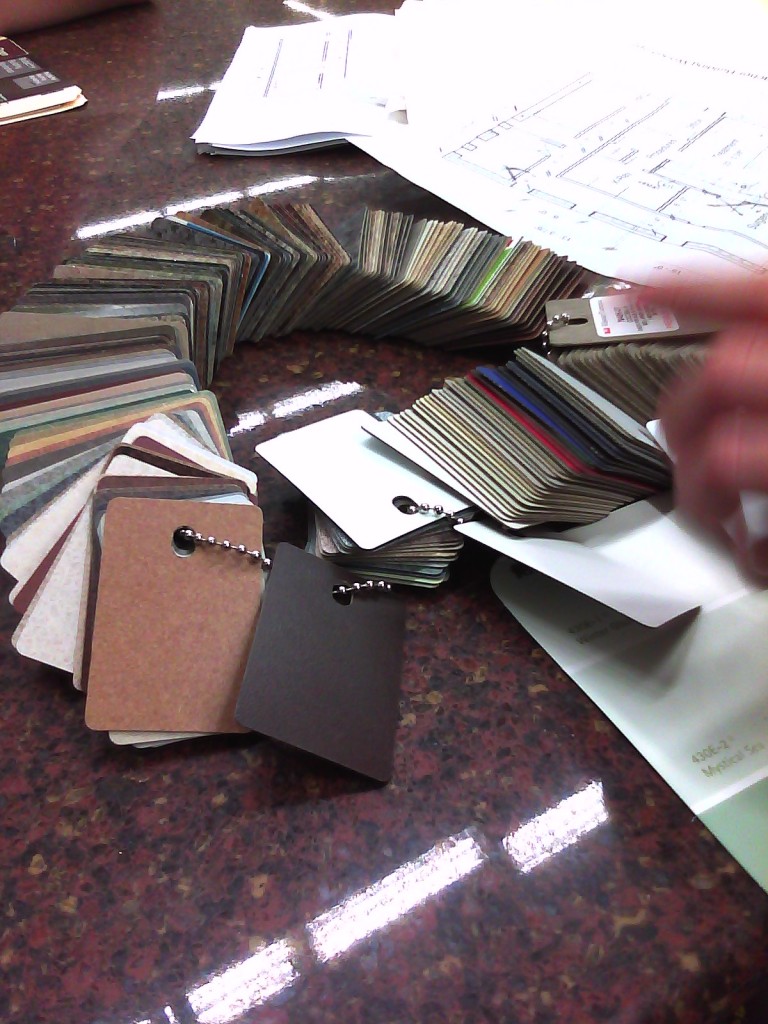 What colors are the cabinets and countertops going to be? You'll have to wait until week 11…