This week has been the installation of stuff that goes inside the walls — mostly HVAC and electrical. That means that part of the reception desk needs to be framed in as well so the electricians could run power to it. This is the view from the front door; the low framed wall on the right will eventually be part of the reception desk.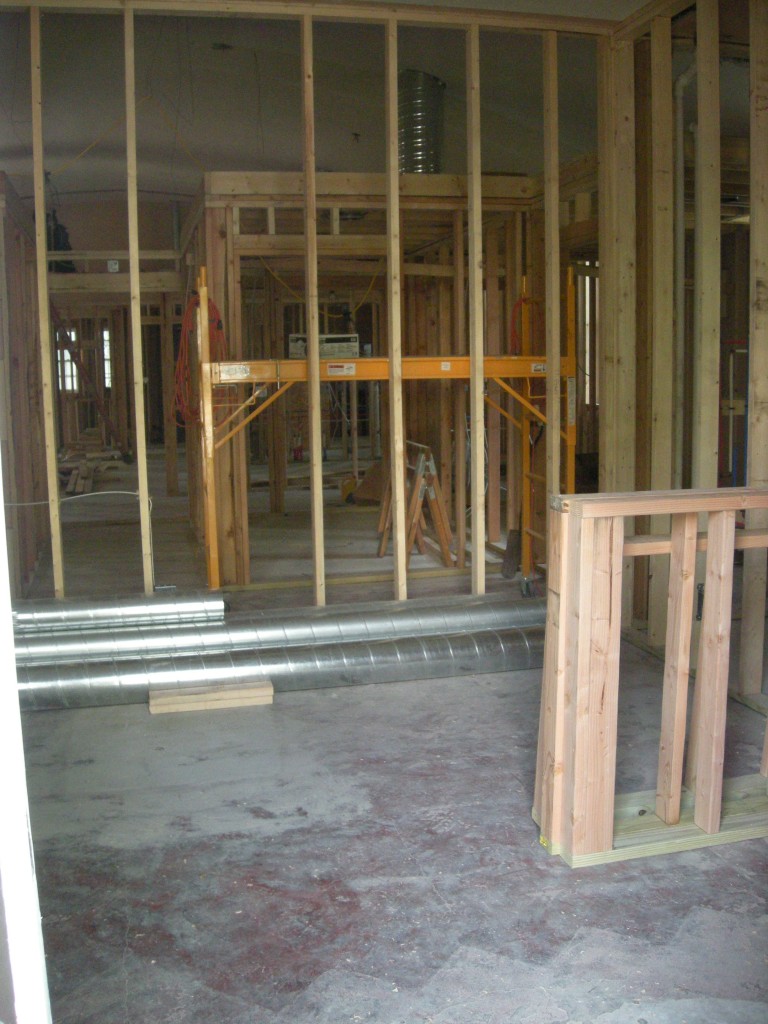 Can lights are going up in the ceiling: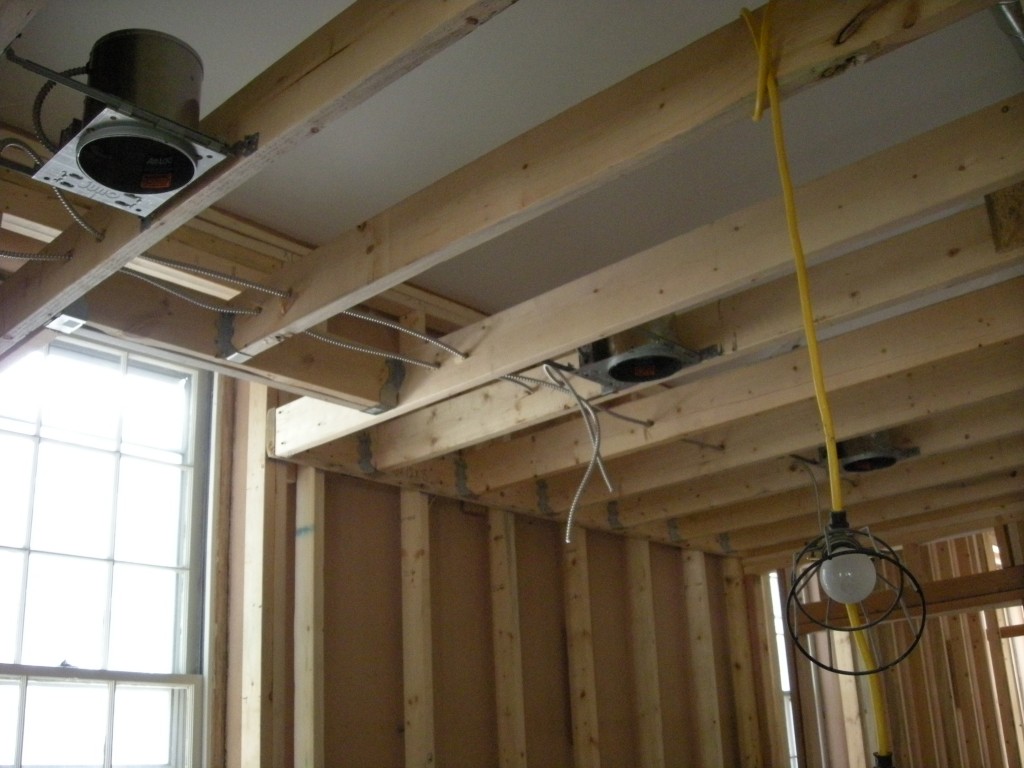 And a lot of electrical outlets for all the lab machines, computers, etc. that a cat clinic needs: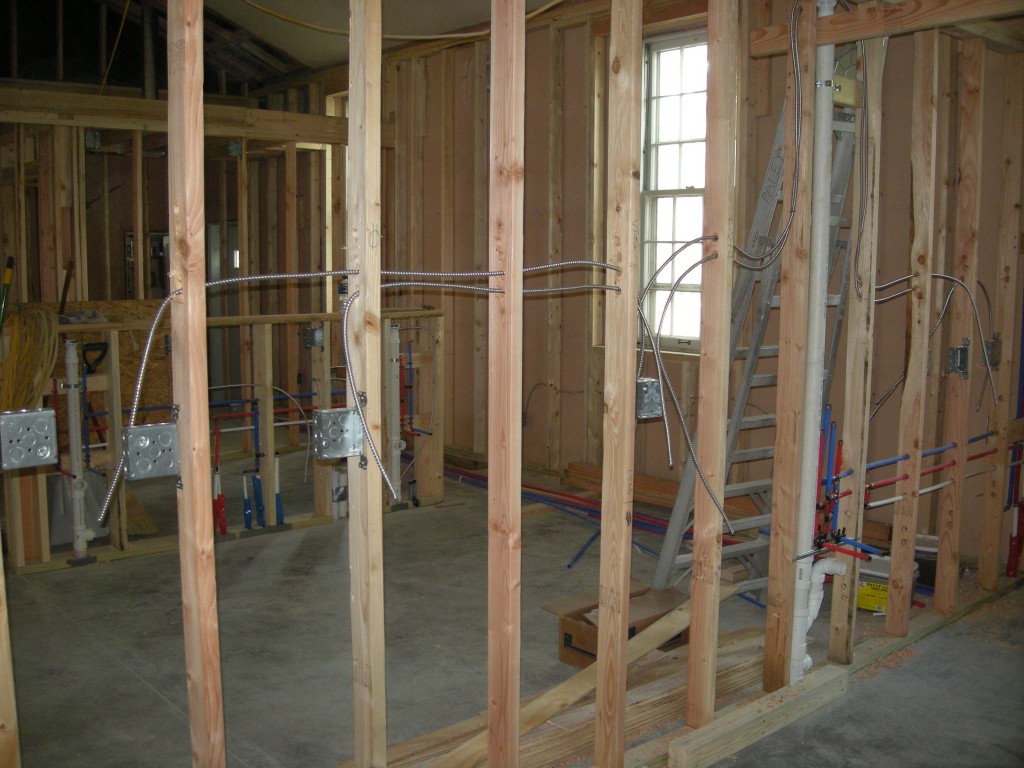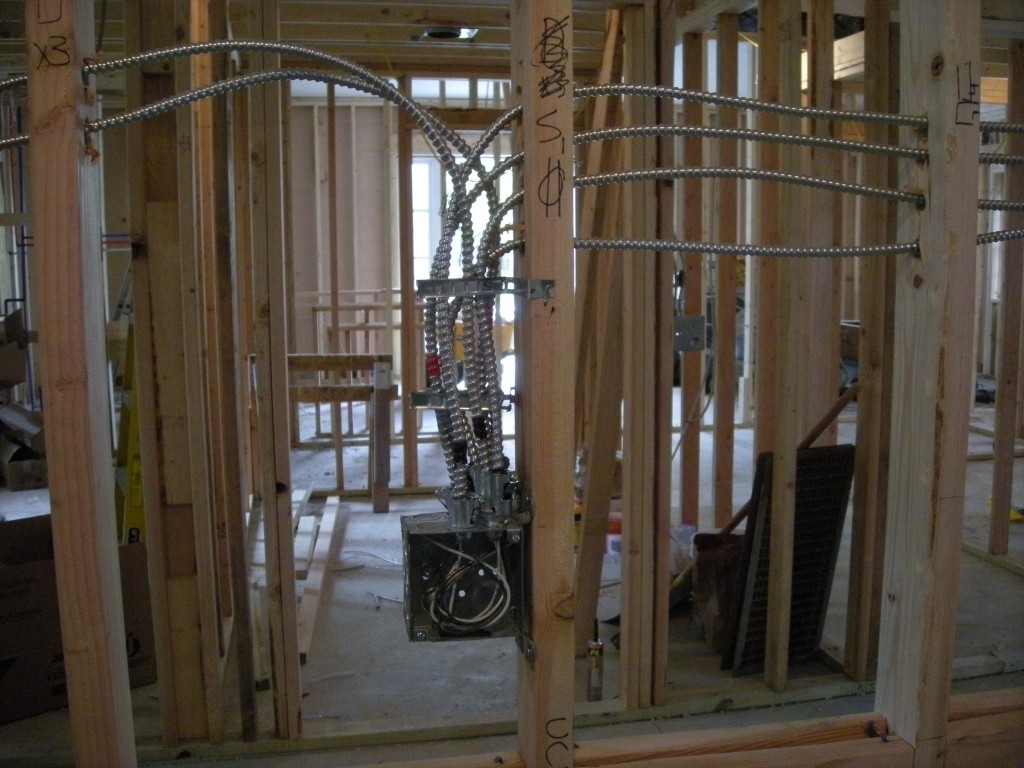 The wall that the two treatment tables will be attached to is accumulating more and more plumbing, electrical, and vacuum lines, as well as a lot of drink cups from thirsty contractors — it's been very hot! The building will need a lot more climate control before it is ready for kitty occupants.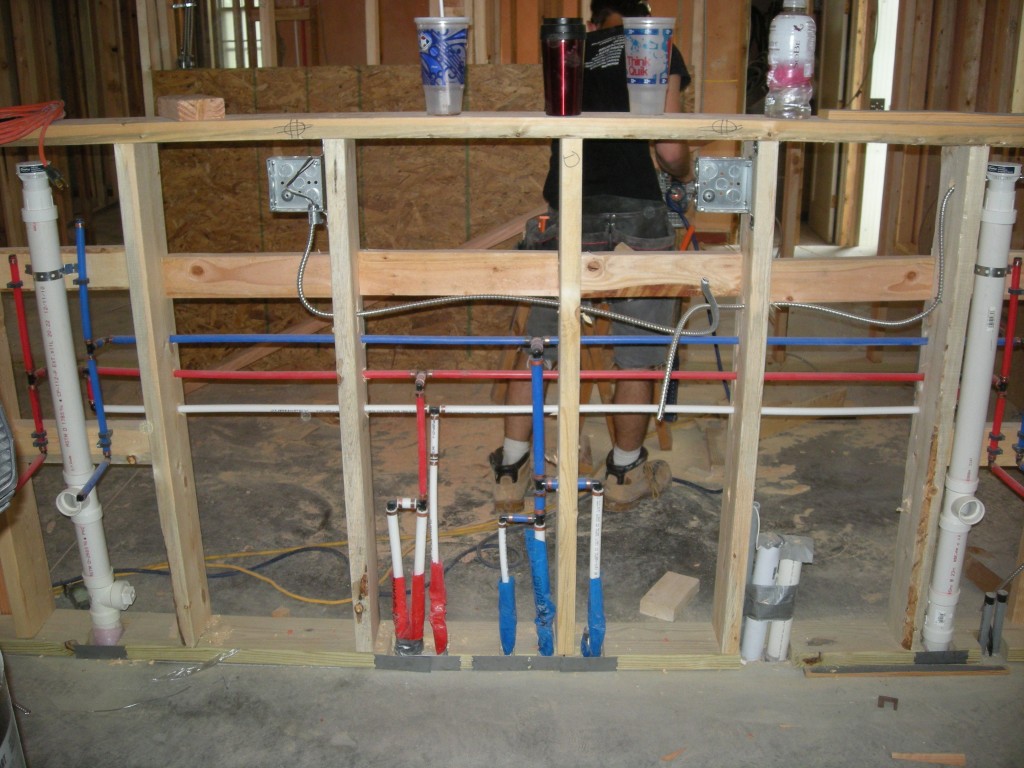 There's so much electrical they need an on-site cheat sheet: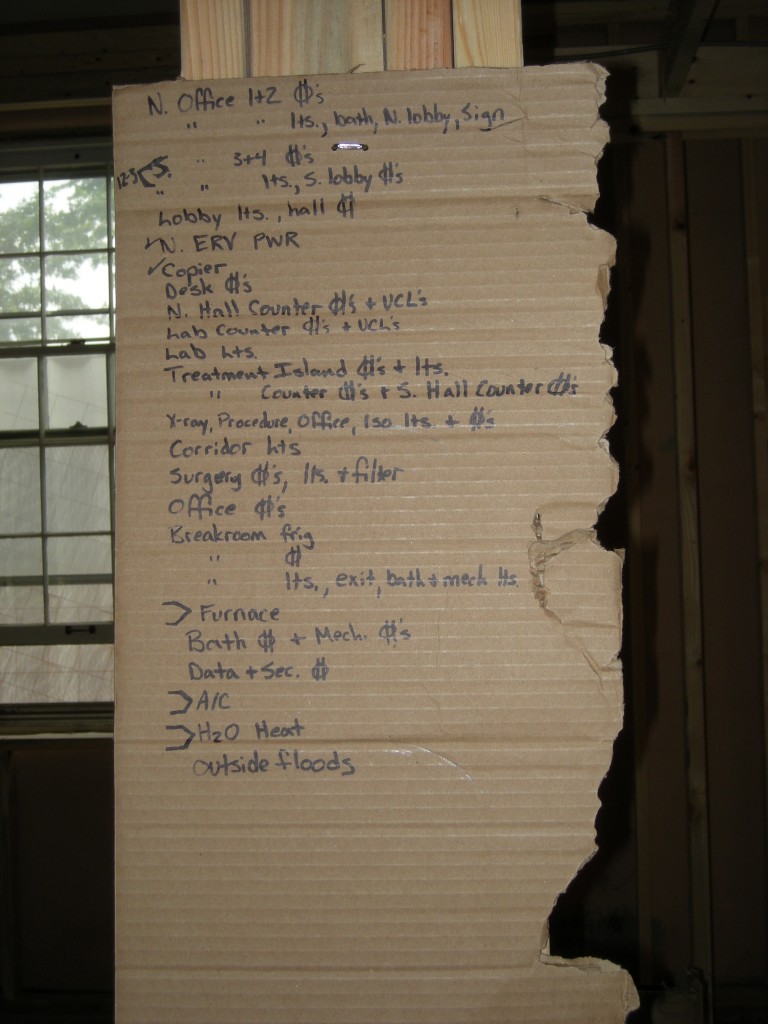 …and the electrical panel is getting much bigger. Old on the left, new on the right: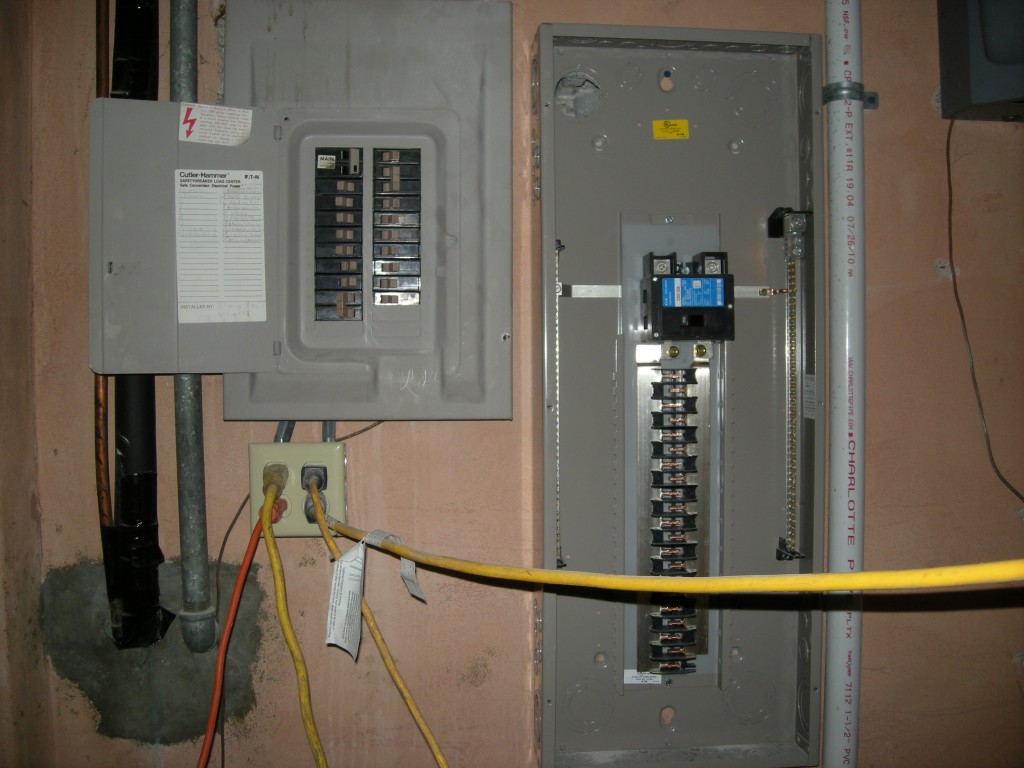 The work in the building this week is not as dramatic as demolition or framing, but just as necessary in getting the cat clinic from ideas on paper to a functioning reality. Stay tuned…