This week marks the end of the estimated time to complete construction — the estimate was 3 to 4 months. Running over time-wise puts us in the same boat as pretty much every other construction project ever, though, so I am trying not to stress about it too much.
The floors got their coat of epoxy this week, which ended up looking clean and neutral. They will be easy to sanitize, which is important in a cat hospital.
The reception area (and looking into one exam room):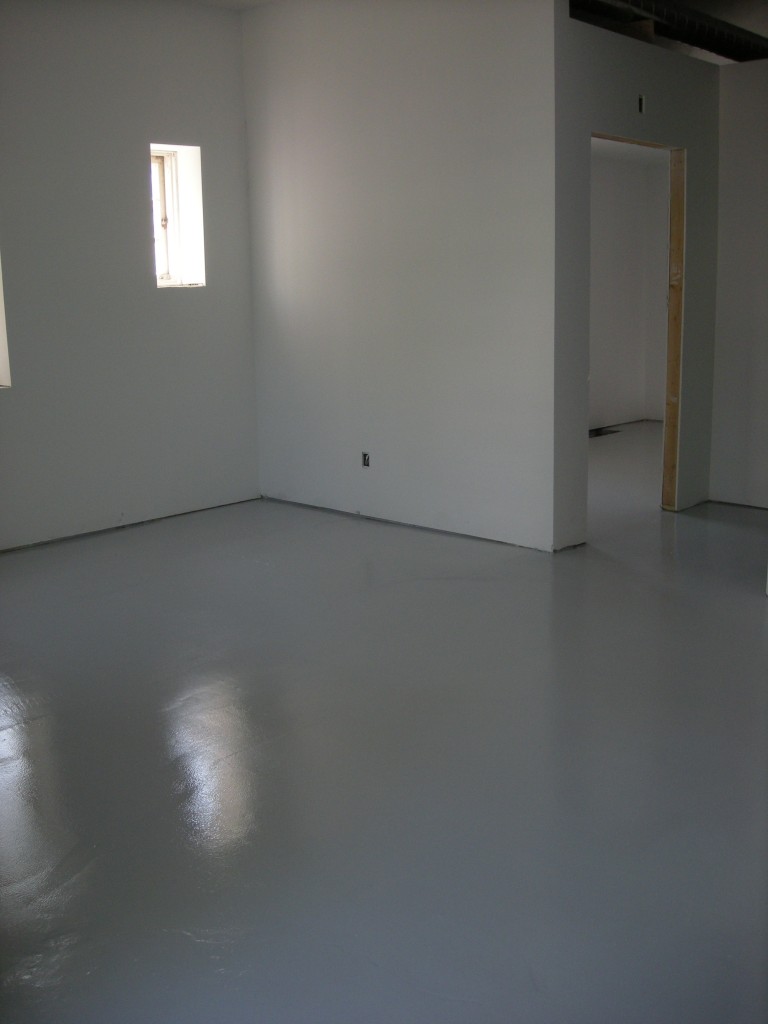 The hall looking into three of the exam rooms: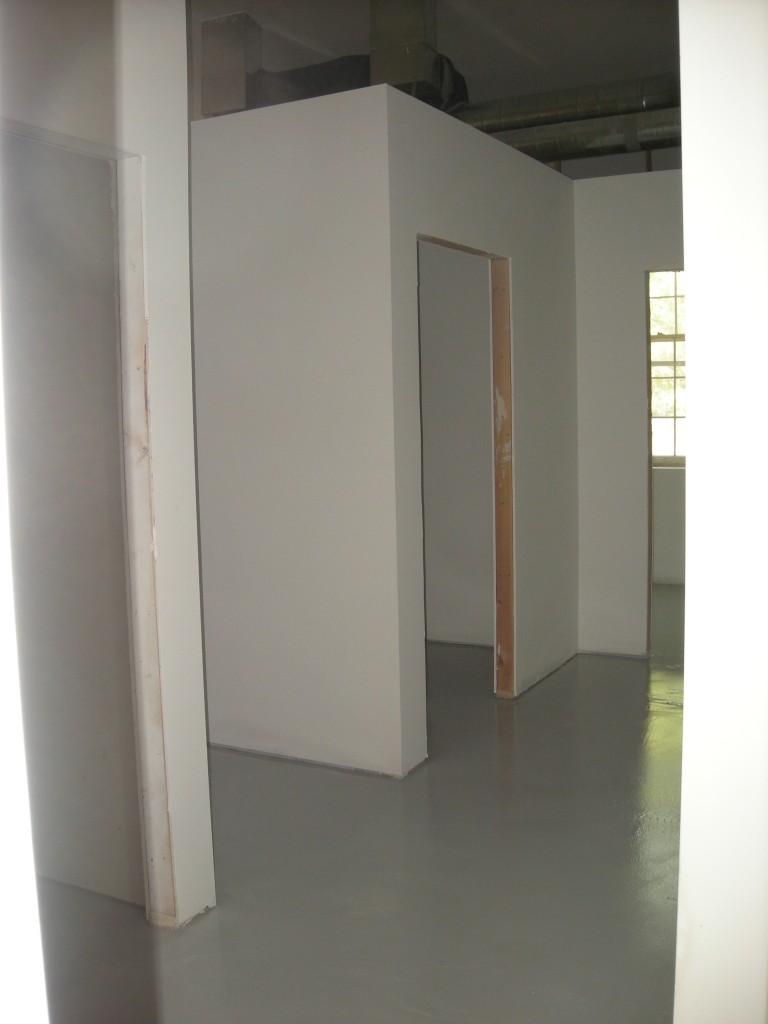 Looking into exam room 1: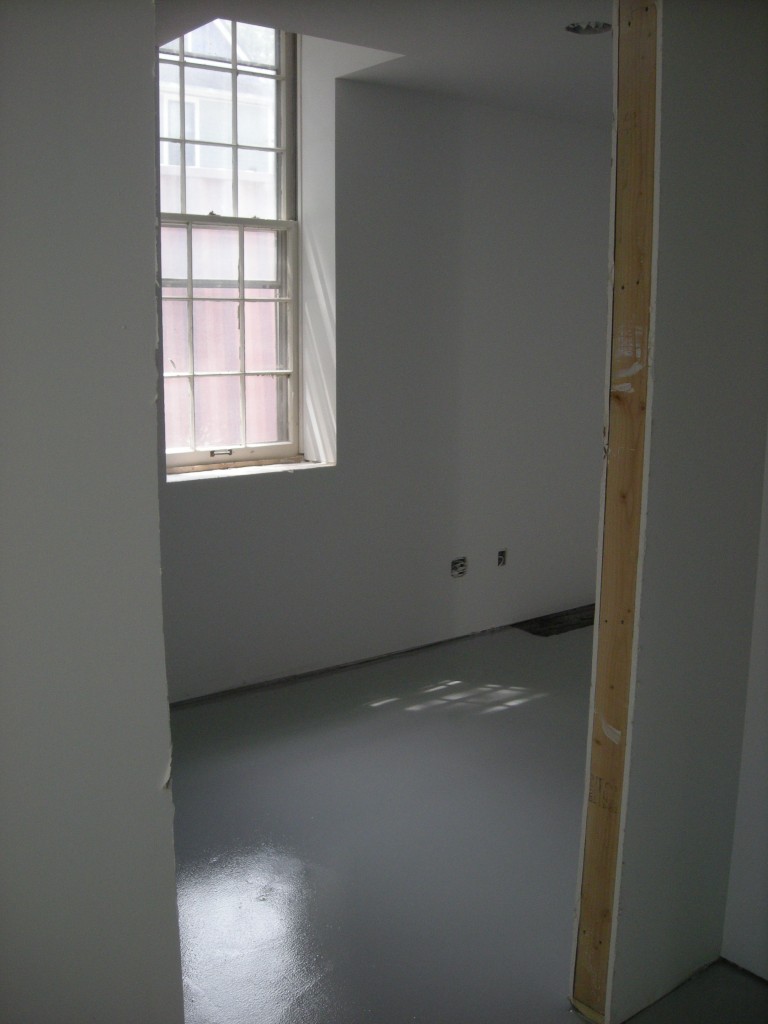 The epoxy in the front (reception and exam rooms) and back (halls, breakroom, restroom) is gray. In the medical areas (surgery, treatment, x-ray) it is light blue. Here's a photo of the treatment area: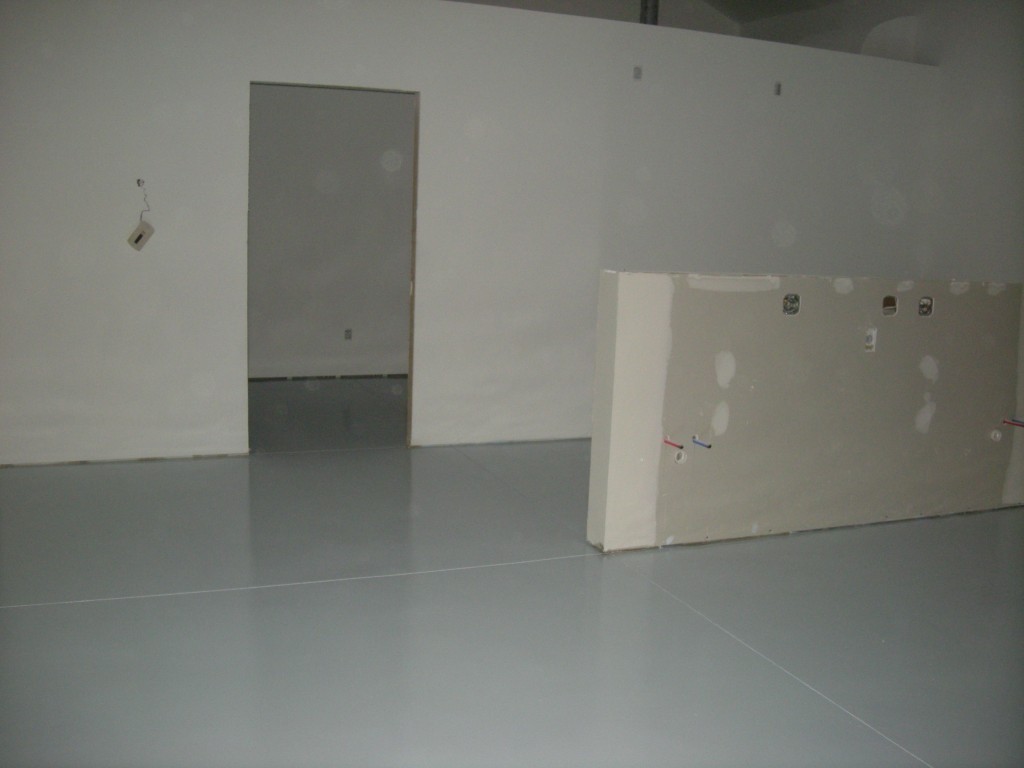 The gray and the light blue floors look different from each other in person.
Here's a view of treatment from the opposite direction: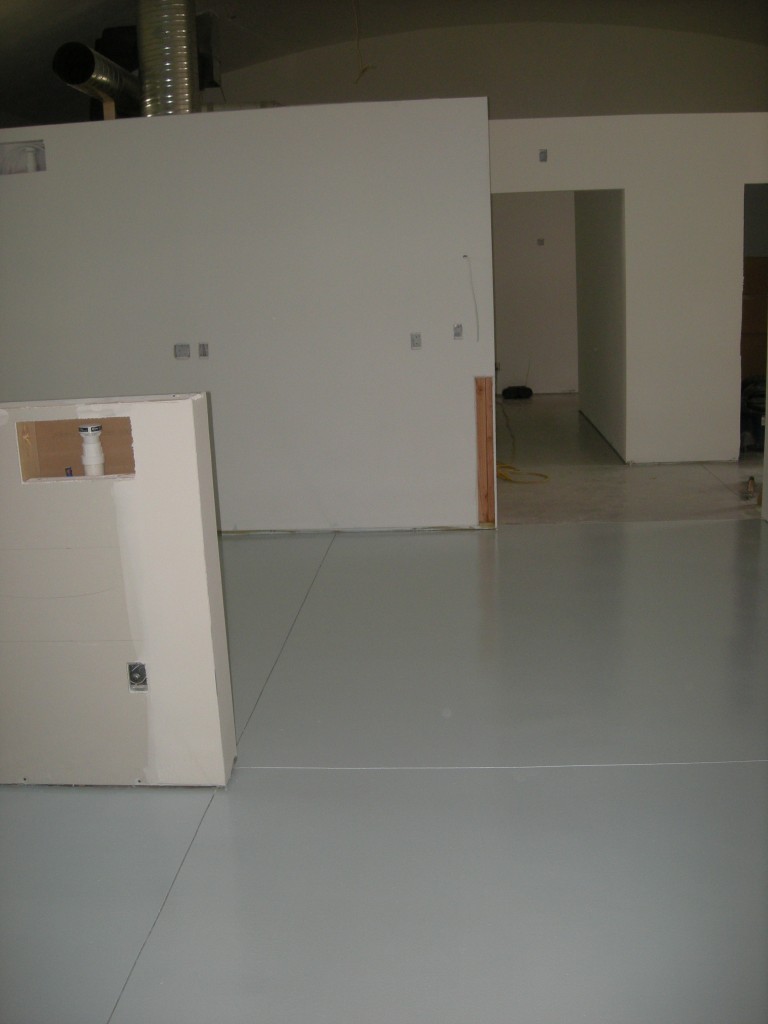 In other construction news, the Dillons grocery store across the street closed on August 13th. It is going to be torn down and a brand new Dillons built on the same site. Goodbye, "Dirty Dillons" — as this store was affectionately known. I am excited to have a brand new Dillons nearby in about a year. This is a view of the old one from the front yard of the Cat Clinic: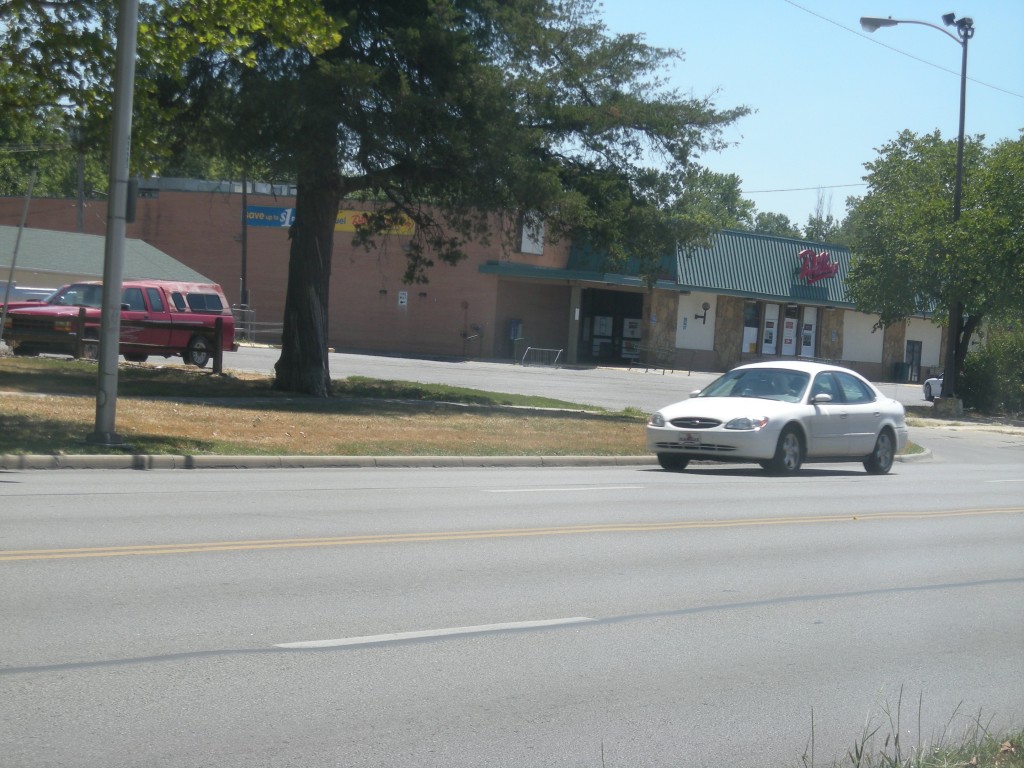 If only their construction could have been going on at the same time as the Cat Clinic's.
Apart from the floors, the other progress this week was the installation of the breakroom cabinets I bought from the Lawrence Borders bookstore when it went out of business. In their new life they are part of the pharmacy area: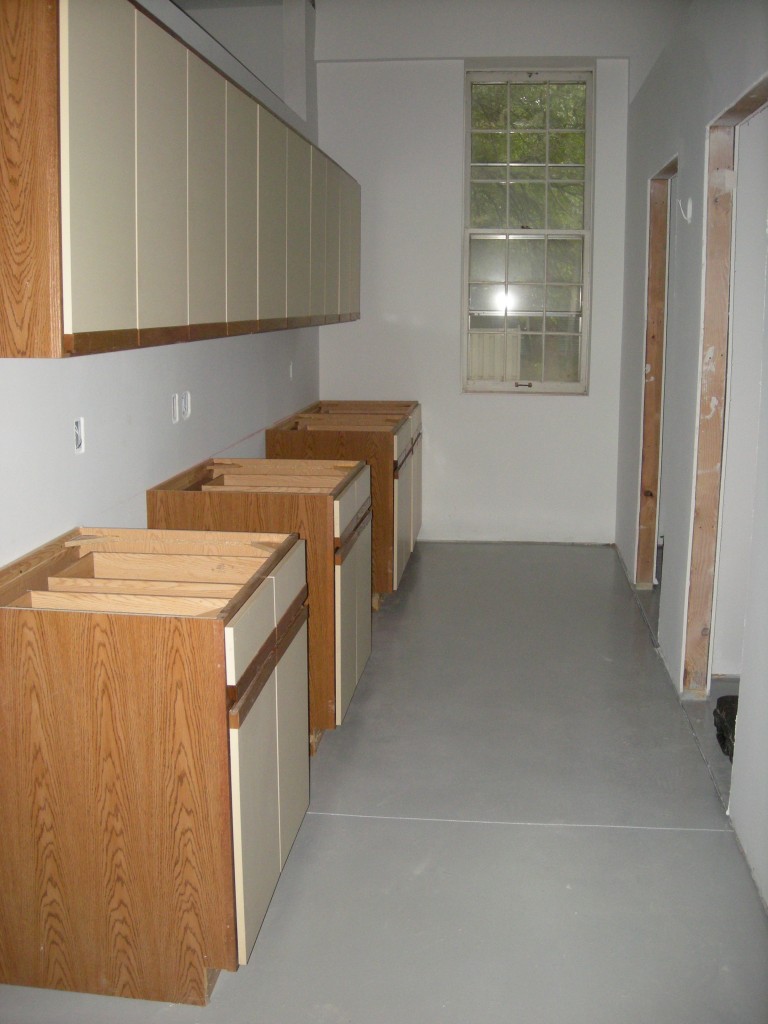 I think they turned out great, and they were an amazing bargain. Here's a straight-on view (the gaps are for a small refrigerator and a sink):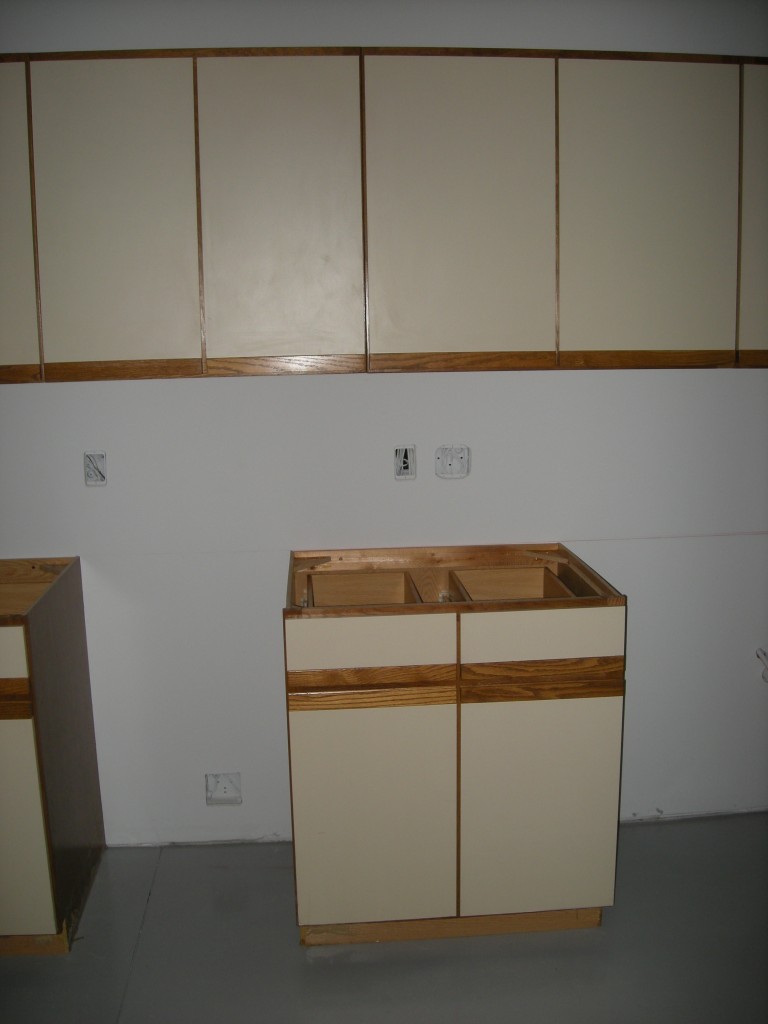 Next week: more cabinets and (hopefully) more progress.